Photograph Archives - Page 4
April 2011 - November 2011



* Archived pages: Page 1 - Page 2 - Page 3 - Page 4 - Page 5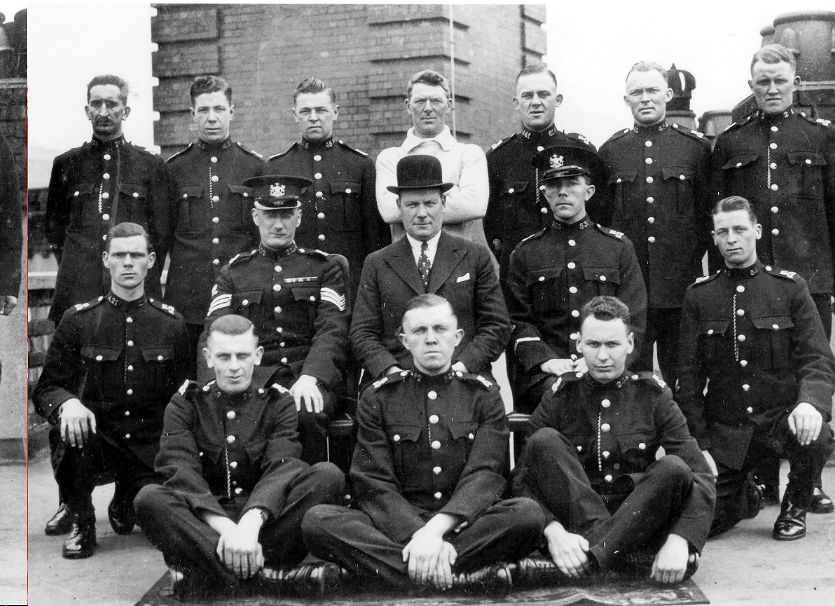 Another 'Blast from the Past' - An amazing photograph, taken on the roof of the 'Old' Swansea Central Police Station, Orchard Street, Swansea somettime during the 1930's.

Kindly submitted by Brian Pounder, retired Superintendent, living in Bridgend - a former Swansea Borough officer. A letter from Brian, identifying the characters can be read here. 12th October 2011

Update - Bryon, I was at lunch yesterday when Brian Jones showed me the photograph and having joined the Swansea Borough Police and Fire Brigade as a cadet on 1st March 1941 was able to identify the persons shown. I would think that it was taken, probably 1934-1936. Yes, the Swansea Police School did take recruits from Neath and Carmarthen Boroughs, thats why the Neath Borough man is in the photograph.
(Eric Place - 13th October)



Another update

- In the middle row on the right of C.C. F.J.May, is George Symmons (my Uncle} He went on to become Assistant C.C of Bedford and later, Chief Constable of Macclesfield. He was a friend of CC. D.V Turner and always visited him when he came to Swansea on holidays. Hope this will be of some interest.

Best wishes
Laura Lewis
14th December 2011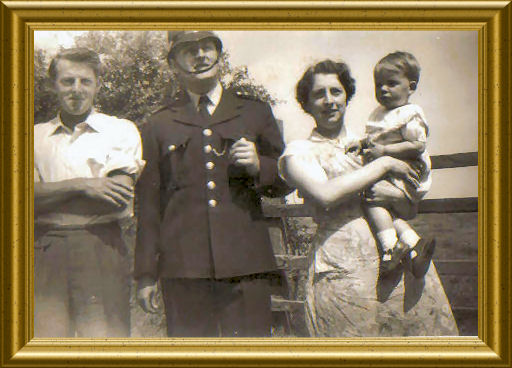 Circa 1957. It shows my uncle Colin, Mum, Dad and me (in the romper suit) outside our home in Tai Cyd, Three Crosses which may have been outside the Borough of Swansea!

Colin (the elder) tells me he was in training school, and as he lived in Aberyswyth, he would stay at his brothers in Three Crosses.

Colin Wooldridge - Oct 2011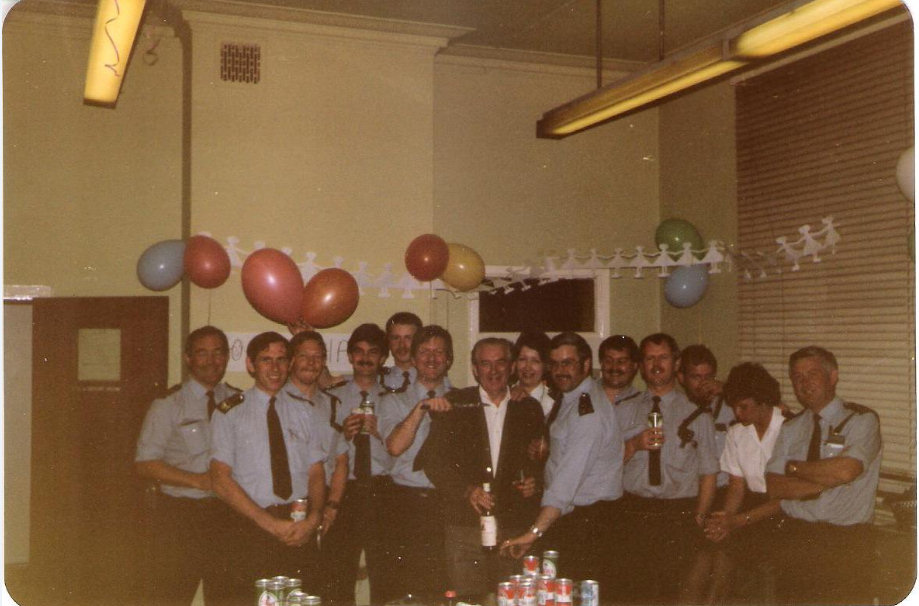 'A' Group CPS Sx, circa 1984 - The last night shift for Arfod or 'Havard' Rees (PC 405 I think)
so the beer came out when the streets went quiet.

Martyn Williams
(Former 2350)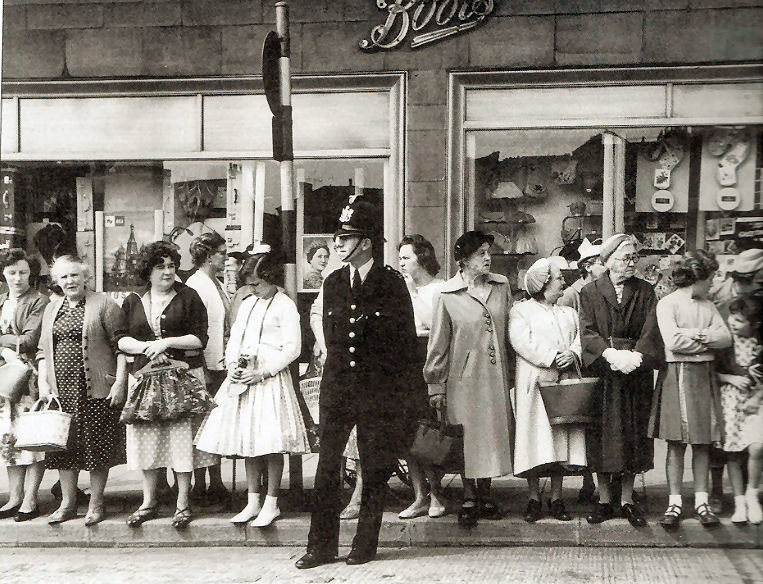 Update - Graham 'Ginger' Davies has confirmed that he is the officer in the photo outside
Boots the Chemist. He states that the occasion was a visit by the Queen Mother to
officially open St Mary's Church after renovation to repair war damage.
Thanks to John Huxtable for this update - Nov 2011
Photograph submitted by Terry Townend - Sept 2011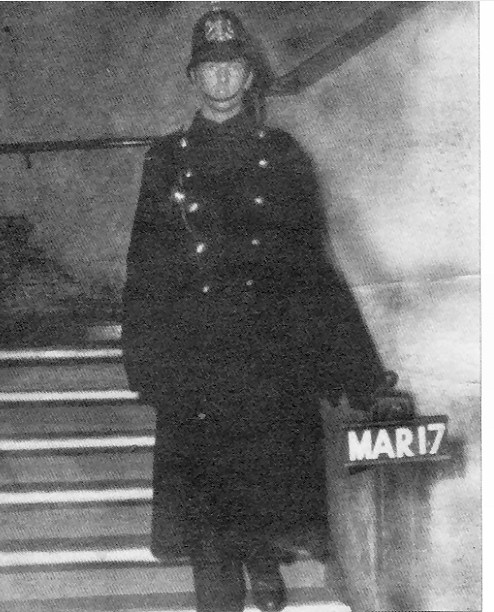 Another 'Blast from the past'
PC Jake Ellery walking down the stairs at the old Swansea Central Police Station
on his very first tour of duty, taken on March 17th 1951.
He went on to become a well known and well respected Police Officer.
Photograph kindly submitted by Terry Townend - Sep 2011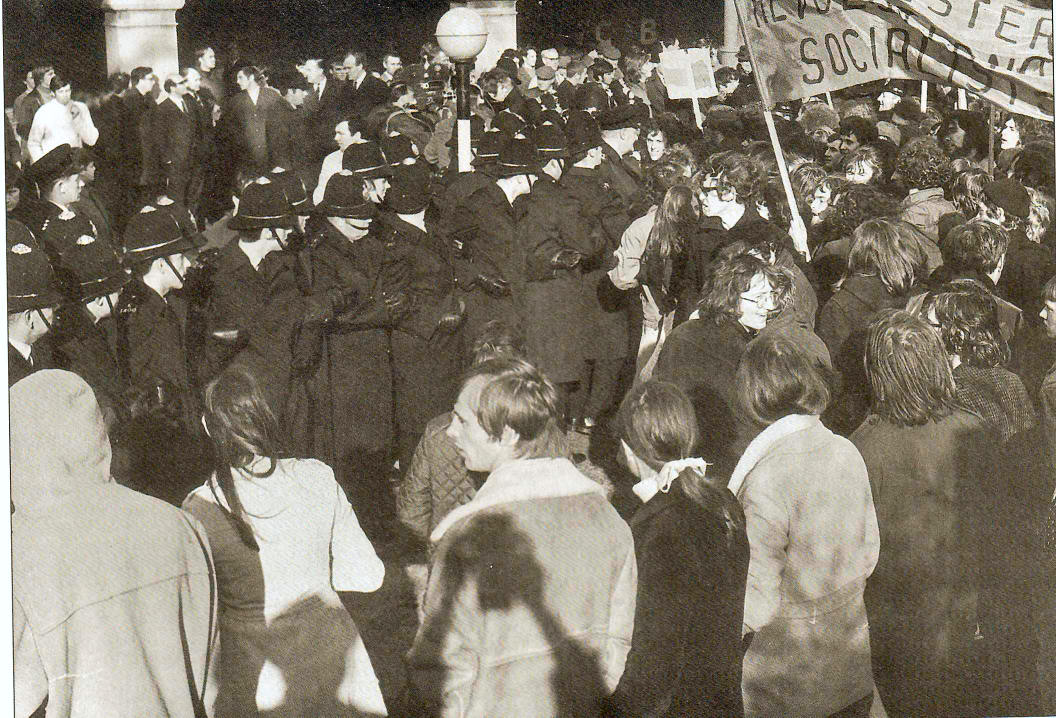 Swansea Public Order - Springboks Demo and Swans v Arsenal 1969
Photographs kindly submitted by Terry Townend
-
Sep 2011
Peter Minty far left, next to Mike Charles and Dick Lewis!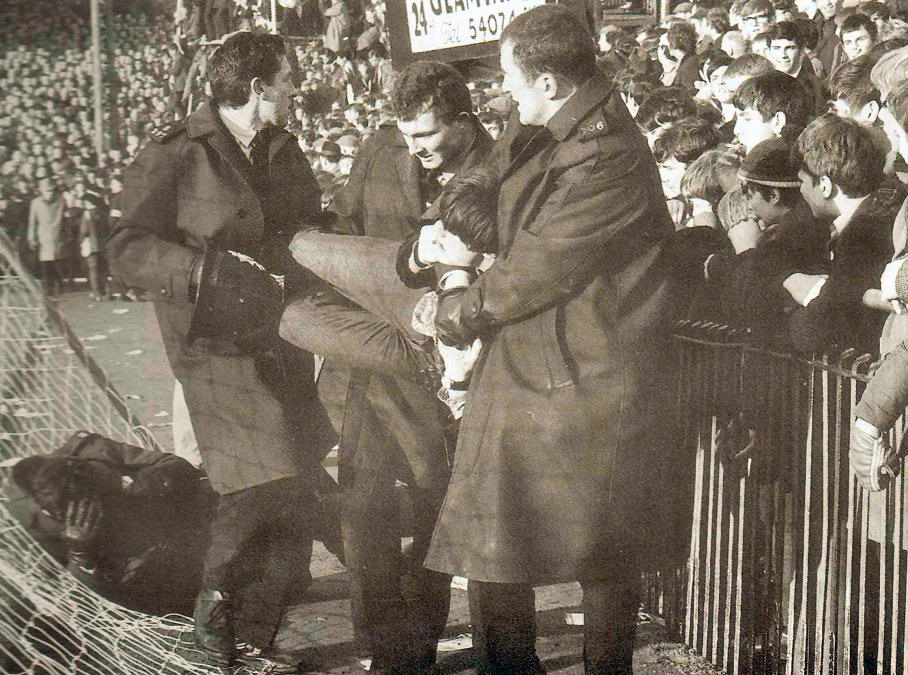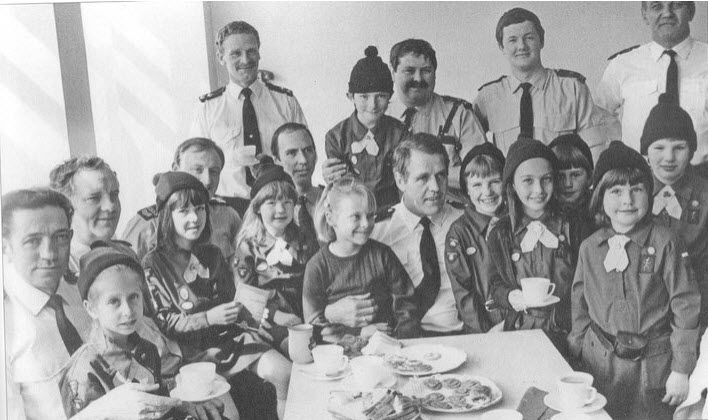 Members of the 6th Swansea/Sketty Brownie pack enjoy refreshments
during a visit to Cockett Police Station 1981.
Kindly submitted by Terry Townend - August 2011

Mega Retirement Do.
July 1st 2011
was the occasion of a 'Mega' retirement do', held at the Swansea Sub Aqua Club, for 8 people retiring from the South Wales Police.
There were six Police officers and two former Police officers who had returned as Police Staff. It was especially pleasing to know that 5 of the Police officers have already joined the Swansea branch of Narpo!
Persons retiring were:
PS Mandy Stone.
PC Philip Evans
PC Alex Manning-Rees
PC Pauline Nicholas
PC Graham Bundock
PC Richy Whitmore
Police Staff Huw Edwards
Police Staff Phil Taylor
A few photographs which were taken during the evening
can be viewed here.
Further submissions are of course invited!
Here's a good one of the 'Blue lamp' from outside the old (CPS) Swansea Central Police Station.

There's still a place for old traditional things within a modern Police Station!


Terry Townend - 17th July 2011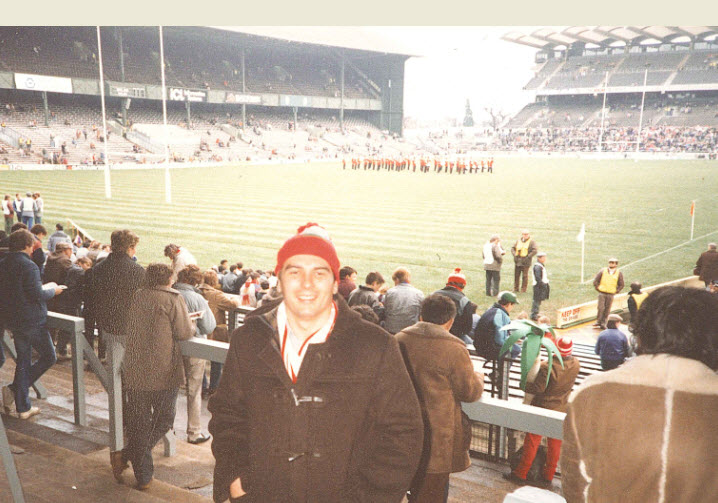 Twickenham Trip - 1986 and somewhere in Soho!!!
Ken Jones - Steve Culliford - Ray Milne - Kevin Gandy - Mike Diggory Williams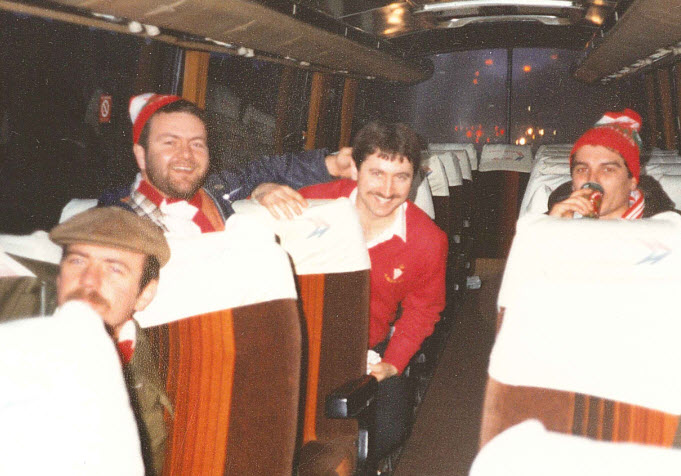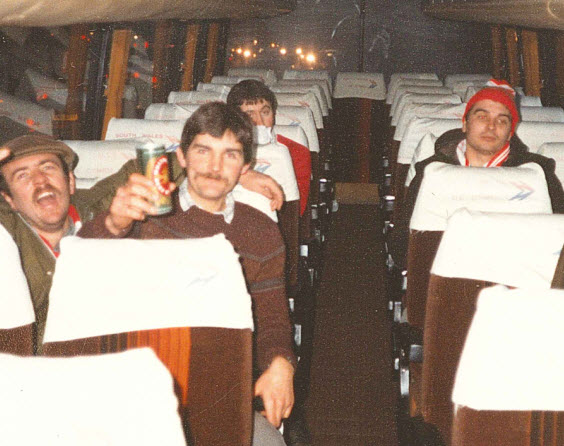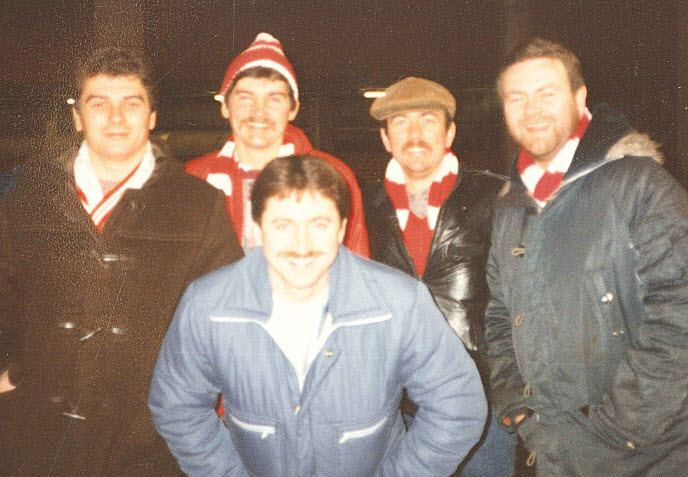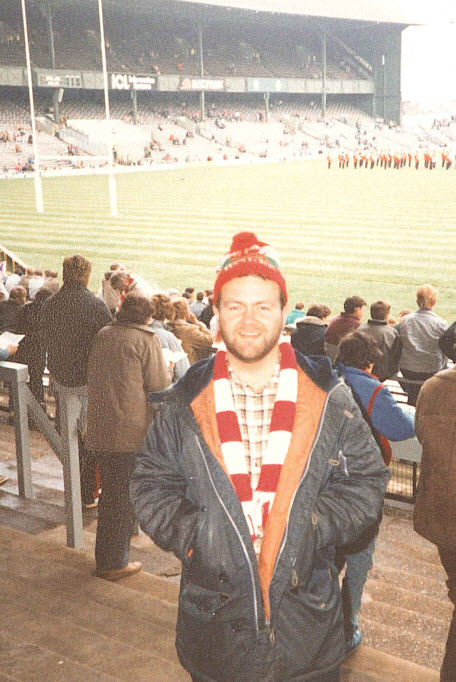 Twickenham - 1986 (Those were the days)
Kindly submitted by Steve Culliford - June 2011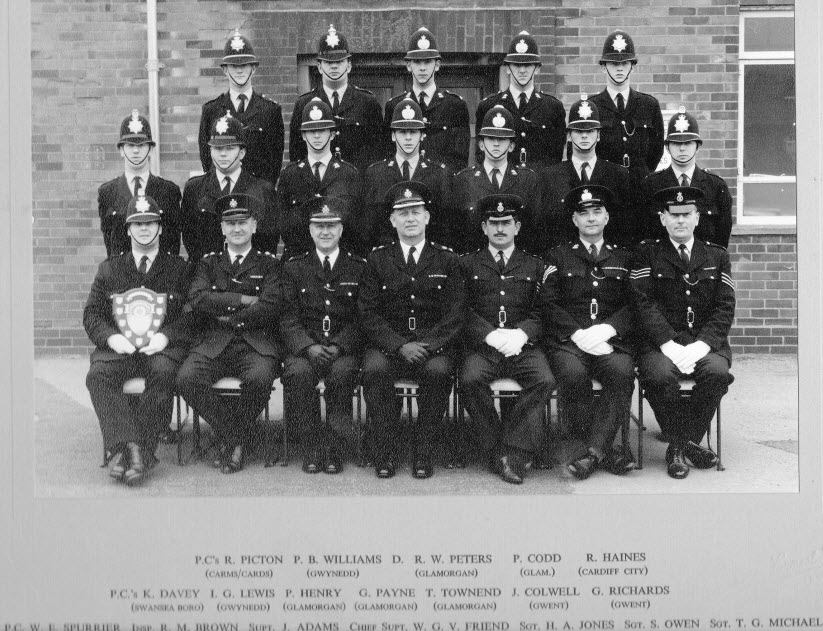 No.8 Police Training District Bridgend
22nd Jan - 19th April 1968
Kindly subnmitted by Terry Townend - April 2011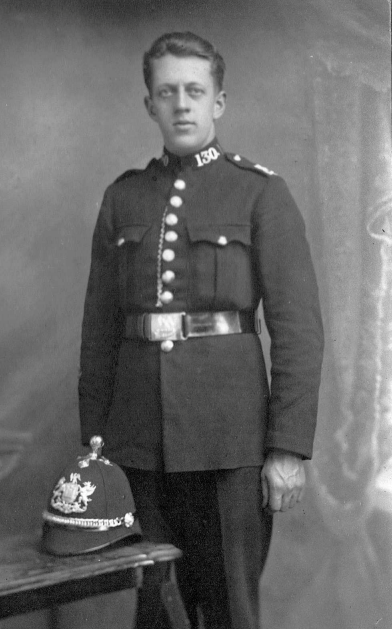 Now identified as Pc 130 David Price
by his daughter Audrey Vincent - Nee Price
(Information passed on by one of our members Hazel Davies)
yet another ex-Swansea Policewoman. Thanks both.
Photograph kindly submitted by Terry Townend - April 2011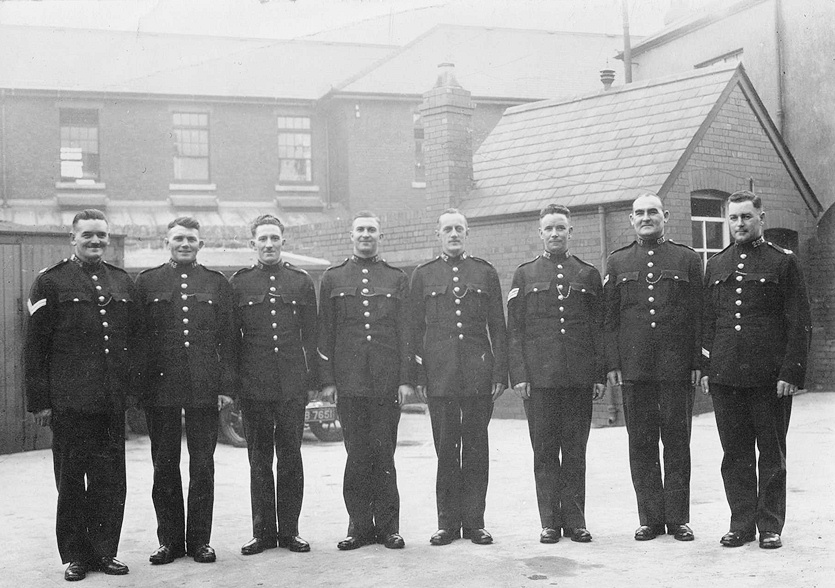 PC 143 Thomas Jack Rees and shift taken at Pontardawe Police Station
A smart bunch indeed - Kindly submitted by Terry Townend - April 2011





All recent new photographs previously displayed on this page can be found
archived here. They will be added to the Photograph Album later.
To all contributors, your input is very much appreciated;
please keep on sending us photographs and stories..both modern and old.
Thank you.



If you need guidance about scanning and saving photographs, a great web site with a wealth of information can be found here. It's best to scan at a resolution of about 300dpi which will assure decent quality photographs for enhancement and restoration techniques. Thank you...
NB. Are you able to assist with missing names/locations/dates etc
on some of the photographs?

If, so, then this would be very much appreciated - Thank you... Answers on a 'Postcard' please to the usual email address!

Most of the images are reduced to lower resolutions
in order to be suitable for the Scrapbook and Website. The original, larger file size, higher quality submitted images which offer better quality printing can be supplied (if available) via the usual email address, upon request.
If you have any photographs which you think would be suitable for inclusion on this website please email us. Thank you.
© Copyright of narposwansea.co.uk