We now have a 'Members only' section of the web site.



To obtain individual log on details, please contact Jeff Davies by email: jeffdavies@talktalk.net to obtain your unique, computer generated user name and password. The previous generic details will no longer work, we apologise for the inconvenience caused. Feedback presently indicates that the SAFARI internet browser does not accept the new passwords so for the time being, please use an alternative browser. Thank you.
****************

Obituary - Pat Doherty - 24th Sept
Obituary - Lynne Protheroe - 23rd Sept
Obituary - Pamela Evans - wife of Islwyn - Updated 22nd Sept
Port Talbot Police Station 'before' destruction 12th Sept
Loughor Town band's annual concert - 11th Sept
Obituary - Ex. Pc 587 Brian Hogarth - Updated 8th Sept
Memorial Garden at HQ - 4th Sept
Important - To all members, please contact us by email if you do change your personal details such as e-mail address, telephone numbers including mobiles or your home address. Thank you.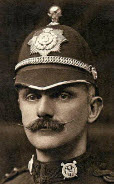 Wanted - Photographs & information concerning the
'old' Swansea Central Police Station.

Also - Sketty Police Station

History of the 'Old CPS' Swansea Central Police Station