We now have a 'Members only' section of the web site.



To obtain individual log on details, please contact Jeff Davies by email: jeffdavies@talktalk.net to obtain your unique, computer generated user name and password. The previous generic details will no longer work, we apologise for the inconvenience caused. Feedback presently indicates that the SAFARI internet browser does not accept the new passwords so for the time being, please use an alternative browser. Thank you.
****************

Obituary - Mike Kersey - 20th Nov
Christmas Dinner - Urgent message - 15th Nov
Obituary - Marlene Williams, widow of the late Mansel Williams. - 13th Nov
Coffee morning reminder - 12th Nov
Obituary - Ex. C/Supt Ernest Sanger - 18th Nov UPDATED Photograph tribute.
Obituary - Retired PC Robert PROSSER (Ex. South Wales) - 10th Nov
Another 'Blast from the past' by TT - 7th Nov
Obituary - Ann, wife of Malcolm Humphreys - Updated 15th Nov (Funeral details)
Obituary - David Griffiths - ex 2166 (146) - Updated 10th November (Time of Church service)
Narpo Subscription 2018 - 3rd Nov
Important - To all members, please contact us by email if you do change your personal details such as e-mail address, telephone numbers including mobiles or your home address. Thank you.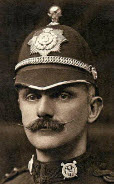 Wanted - Photographs & information concerning the
'old' Swansea Central Police Station.

Also - Sketty Police Station

History of the 'Old CPS' Swansea Central Police Station