Social News - Updated March 2019
Quick Links - Ill Health

News Archives - 2011 - 2017 1 - 2 - 3 - 4 - 5 - 6 - 7 - 8 - 9 - 10 - 11 - 12 - 13 - 14 - 15 - 16 - 17 - 18 - 19 - 20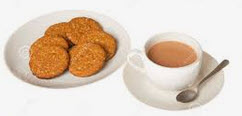 Coffee Morning 'VERY LATEST NEWS' - 11th May 2019

COFFEE MORNING- NEXT FRIDAY 17th May
Our next Coffee Morning is on Friday next week – 17th May 2019 at The Footlights Bar- Grand Theatre between 10.30am and 1.0pm where we will be provided with pots of coffee, tea and biscuits free to all attending.
This location is extremely convenient being alongside the Quadrant Bus Station and a car park opposite
The Grand Staff have been extremely cooperative in that they are going to open up the Footlights Bar especially to accommodate us so please support this venture.
You do not have to formally book BUT as this is a new arrangement we have been asked to indicate the approximate numbers attending so that adequate catering arrangements can be made. Therefore please by next Wednesday, inform me of your potential attendance, either by email - bryon.tucker@btinternet.com or telephone me on 01792 208338 and leave a brief message on my answer phone if I am out.
Finally if you aware of any member who is not on computer and would like to attend please let them know and advise them to phone me.
Looking forward top seeing you there
Bryon Tucker
11th May
**********************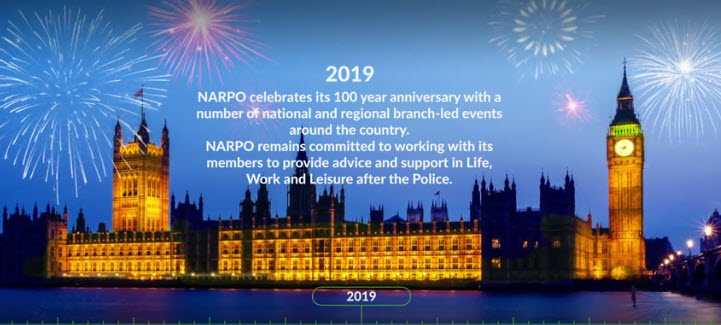 As part of our centenary celebrations we have produced a short timeline video to highlight some of the landmark events and dates in our 100-year history. Narpo Wakefield - May 2019

Justice for Widows/Widowers and other survivors - As part of our continued campaign to seek justice for all our widows/widowers and other survivors, we are looking for information and examples of the following:
Any information/copy letter given/sent to a widow who has had their pension withdrawn as a result of remarriage or cohabitation.
Any information/copy letter of Forces that contact widows/ers asking them to confirm their marital status and provide a countersigned certificate of such status. Any copies of the actual letter and certificate/form would be most welcomed.
Please send any such information to me at this email address ceo@narpo.org or via post to NARPO House, 38 Bond street, Wakefield, WF1 2QP.
Steve Edwards
Chief Executive Narpo
27th April
***********************
Royal Albert Hall 11th May 2019
The British Police Symphony Orchestra is proud to celebrate its 30th Anniversary with a Charity Gala Concert at the Royal Albert Hall. This concert will feature over 670 performers, drawn from the police service throughout the United Kingdom, including massed choirs, pipe-bands and fanfare brass. Read more here
Helen Ketton
Narpo.org
25th April
*******************
Travel Insurance & Passports - Given the current uncertainty regarding the UK's departure from the European Union we would recommend that, if your passport is due to expire in 2019, you renew it before 29 March 2019.
In the event of a 'no deal' Brexit it is likely that UK citizens will be treated as visitors from a 'third country' by EU member states, and may be required to have 3-6 months remaining on their passport in order to be allowed entry. Should this happen it is likely there will be an increase in passport renewal applications after 29 March in the lead up to the summer holidays, which could result in delays to passport renewal applications being processed. More here on the Government website.
Travel Insurance - Read more here on Narpo HQ Website
27th March
Malware attack - At approximately 2.45pm on 21 March 2019, the Police Federation of England and Wales (PFEW) was subjected to a multi-pronged, sustained cyber-attack.This was following an initial attack on PFEW systems on 9 March.
Early indications show that the attack was different from the first and has affected the wider Federation network, including the majority of local Federation Branch Boards.
We understand that officers and retired officers may be worried about data the Federation holds on them. At this stage there is no evidence that any data was extracted from our systems, and the chances of this having happened is extremely low, although this cannot be discounted. We are continuing to work as hard as we can with the NCA and cyber-crime experts to establish full facts and stabilise the situation. Latest info can be read here.
27th March

Free Will Service - Good News for all Narpo Members and extended families, I [Ray MILNE Retired Inspector 1490 ] have now retired from the Department of Work and Pensions and will shortly be assisting my son Gareth in his business at Swansea Legal Solutions with the preparation of Wills, Lasting Power of Attorneys, Care Fee Planning and Funeral Plans. I have spent the last 10 years reading and advising persons about Lasting Power of Attorneys.
I have persuaded my son to extend the FREE WILLS MONTH to include APRIL 2019 and include a 20% discount on Lasting Power of Attorneys. NOTE THERE IS also NO VAT BEFORE 1st APRIL 2019 so rates are very competitive.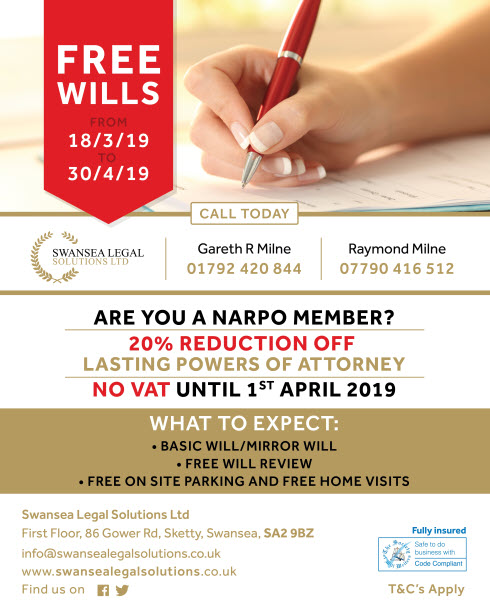 Narpo Coffee Mornings at the Tapestri (Old CPS)
We have not been able to positively confirm a change of venue as previously indicated so to avoid uncertainty for members for the time being we will continue to meet at the Tapestri. We normally meet on the 3rd Friday of each calendar month from 10am to 11.30am and the next dates are, THURSDAY 18th April (a day earlier because 19th is Good Friday) and 17th May 2017. Just turn up on those dates – we are footing the bill. – You do not need to book just enjoy your coffee/ tea and biscuits and have a chat.
We will send Email and Facebook reminders which will update on any change of venue. Please check with us if you do not have a computer and wish to attend the Coffee Mornings.
Coffee mornings photos - We now have a brand new page with links to photographs of our Coffee Mornings.
A special mention to Cheryl Taylor for your photo contributions during this and previous years.
(Photos are now available to view here)
Special Birthdays - Congratulations to the following on their Special Birthdays Phil Rees - Veryan Walters - Barbara Pye - Bob Whitter –Jones- Keith Watkins - Tony Jones - John Thomas -Joan Place -Dorothy Stocking. Keith Williams - Bryan Jenkins - Tim Davies - Sarah Price- Len Protheroe -Jennie Scourfield- Marilyn Jones - John Davies Geraint Bale -Delyth Tovey- Linda Pascoe -Frances Jeffreys- Wendy O Brien –Catherine Evans-Julian Scott Williams -Len Boyle- Paul Finch - Graham Davies- Betty Jones and to Bob & Kaye Topliss -Terry & Pat Williams and Terry & Marilyn Hughes on their Golden Weddings.
Bereavements - Our condolences to families of Brian Jones (see obituary), John Driscoll - Stuart Winks-Paul Harris - Dick Owens – Marjorie Rees and non member Peter Allen.
New Members -Welcome to – David Lee - Phil Barrett - Wayne Bowen - Frances Jeffreys - Lawrette Hamilton - Peter Lloyd Davies- Tony Meyrick - Adam Paul -Tudor Davies, Andrew Slade, Alistair Smith Ian Roderick and at long last Graham Lloyd!
Data Protection-Newsletter We have reverted to our practice of mentioning Special Birthdays and Golden /Diamond Wedding Anniversaries. However we will no longer post details of a member's hospitalisation– but individual members can post it on our Facebook Group or colleagues on their behalf. (If you do not wish for your particular event to be mentioned in the Newsletter please inform our Sec Phil Taylor).
Widows Pension For Life - Between 2pm and 4pm on Wednesday 1st May 2019 in Room R, Portcullis House, London, we will hold another drop-in reception to raise awareness of our Widows Pension For Life campaign, which calls for parity for police widows/widowers within the United Kingdom, should they choose to remarry or cohabit following the death of their husband/wife. More here
Steve Edwards
Chief Executive
Narpo
5th March
Work opportunity - New series of Hunted - Channel 4 - A BAFTA - Nominated series that asks ordinary members of the public turn fugitive and go on the run. The fugitives are pursued across the UK by an elite team of expert hunters drawn from a variety of professional backgrounds including police, military, intelligence and security.
We're looking for new experts, specifically those at a senior level at the moment, to join our on-camera team in HQ and would be very grateful if you would be able to publicise the attached flyer to your members. It's really important to us that we're getting as many brilliant people as possible and would love your members to get involved.
More information here.

4th March
Pensioners Forum Wales
CUT OFF DATE - Thursday 14th March 2019
Good afternoon all - As you know, I attend meetings of the Pensioners Forum Wales group in Cardiff. One of the topics which the group have initiated involves sounding out interest throughout Wales on the idea of a Freedom Pass (extending the concessionary bus pass to include free rail travel throughout Wales). To this end, a questionnaire has been produced (attached). It is self explanatory and I would be grateful if you would forward this email and questionnaire to all NARPO members on your distribution list.

Unfortunately, there is no facility to complete the form online- the questionnaire will have to be downloaded, completed and posted back OR scanned and Emailed back to the address given on the form.
Many thanks for your cooperation.
Phil Hopkins.
28th Jan
"Pensioners Forum Wales - We want to know what you think about public transport in Wales.
Pensioners Forum Wales is starting a new campaign for improvements in public transport and for a Freedom Pass for older people in Wales. A Freedom Pass would enable older people to travel free on all forms of public transport".
You can go to our website www.pensionersforumwales.org to download a questionnaire, or you can email info@pensionersforumwales.org if you need us to send you hard copies.
We are also on Facebook
Thanks for your support
28th Jan.
******************
BBC Criminal Justice series - Dear Colleague,
Please see below email, which may be of interest to your Members.
Please would Members reply direct to the email addresses in the request - download here.

Regards
Alan Lees
Narpo.org
28th Jan 2019
********************
BMW Affinity Programme - We would like to introduce the BMW Group Military & Emergency Services affinity programme, a scheme that offers members of the Military and Emergency Services. Uunique offers on our complete range of vehicles. The Military & Emergency Services have a long and successful relationship with the BMW Group and we are excited to announce that you and your family can now benefit from this BMW Group Affinity programme.
.
This scheme gives you and your immediate family the opportunity to benefit from exclusive stock offers and bespoke
factory orders on the full range of BMW models, the complete MINI range, BMW Motorrad Bikes and the growing
range of BMWi vehicles and Plug - In Hybrids. .
******************
Important - Regarding the General Data Protection Regulation (GDPR) Compliance, concerns have been raised in respect of GDPR implications in publishing photographs, and details of ill health of members/partners and significant birthdays.
The advice we have received is that there is no problem with respect to photographs - implicit consent to them being used is implied when they are taken. Please keep this in mind when publishing the above information, for example on Facebook or anywhere else, publicly. As a result of GDPR, we will no longer be publishing ill heaith or any such details on this website or Newsletter, unless of course, we have prior consent!
Pay Rise Police Pensions - The annual reporting of the CPI, published for September 2018 confirms that the annual percentage increase for police pensions 2019 will be 2.4% (previously 3%). Read more here
As from the 1st January 2019 the minimum subscription will be £21.12 (previously £20.64), this amounts to £1.76 per month (previously £1.72).
***********************
New Photographs available to view below
Select links of your choice -
Computer stuff...Website/Newsletters by Email - our rolling programme on this is progressing well and it continues it's onward march. We appreciate your co-operation and the Branch funds are now benefitting as a result.

It is though vital that we have your correct email addresses. If you are not yet receiving your copy of the news letter by Email only and you wish to change to that method, then send Phil Taylor an Email to narposwansea@yahoo.co.uk and he will arrange it. This saves us postage costs and gives you a much better presentation in colour etc.

All e-mails are sent via BCC (Blind copy) so that members e-mail details will not be shown on any one else's e-mail, thus protecting their privacy. If you are receiving the Newsletter by Email and by post could you please contact Phil Taylor to let him know that you are content to receive the e mail copy only?
Personal Details - in order that you are kept informed of what is happening in Narpo locally and nationally it is essential that you keep us updated on any changes such as new home address, telephone number and/or email address. If you have any doubts you can check the records we have on you by contacting our Sec Phil Taylor.

Our Swansea Narpo Facebook page (already over 300 members) is already a well-used and an established part of our communications network with news updates, old photos etc. being added daily. Regular users will be already aware of some of the information in the Newsletter but many of our members do not have computers. Also, many who do are not Facebook subscribers so some repetition is unavoidable.
All members with access to computers are welcome to join in - including bone fide family members who can show the items to their Narpo parents for example. It's a closed group so the content is not available to non-members.