Details of future events will be published both here and in Newsletters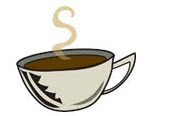 Coffee Mornings are now held at the Grand Theatre Footlights Bar. The bar at the café is not currently open during the day but Front of House Staff will open up the Conservatory area of the Footlights Bar and provide us with pots of coffee, tea and biscuits.
They are held on the 3rd Friday of the month so the next dates are
Fridays 19th July, 16th August, 20th September, and 18th October from 10.30am to 1pm.
This new location is proving very popular; the location is extremely convenient to the Quadrant Bus Station and there is also parking nearby. Reminders will be sent via Email, Website and Facebook which contains many pictures of our sessions.

Bryon Tucker
27th June