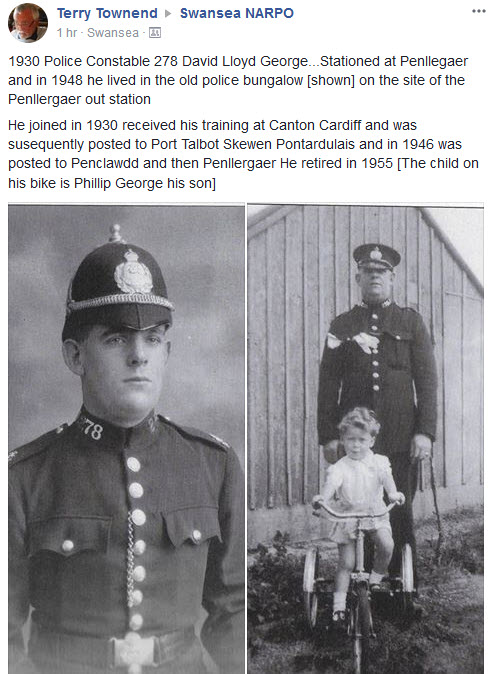 November 2017
***********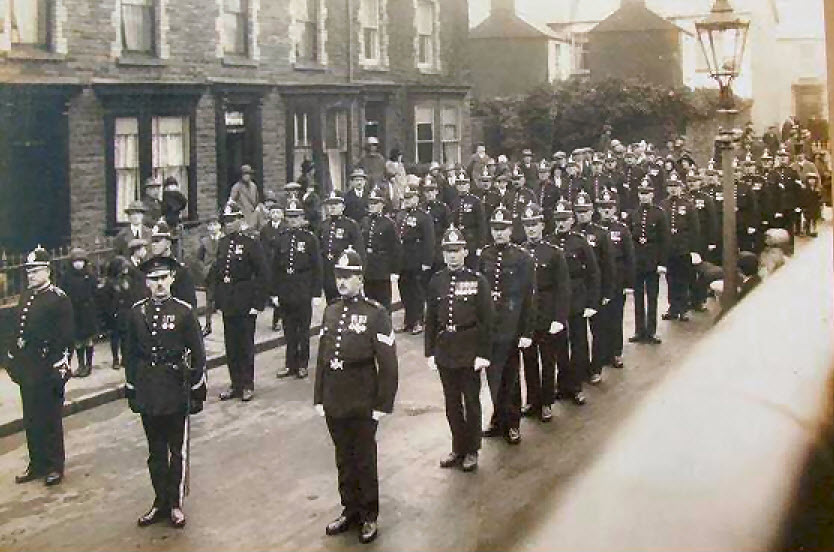 1925 photo, copied from Memories of Neath Old and New Facebook page.
Submitted by Jim/Ann Duran - 20th August 2017
***********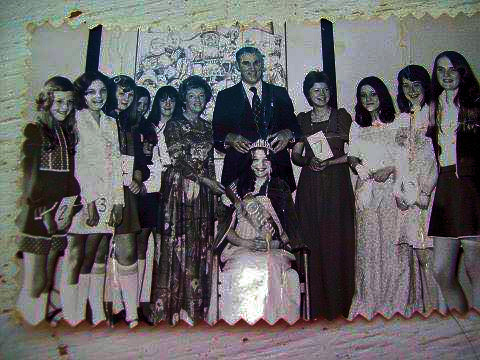 The late Howell and Mair Rees.
Ex.C/Insp Gorseinon Police Station
*********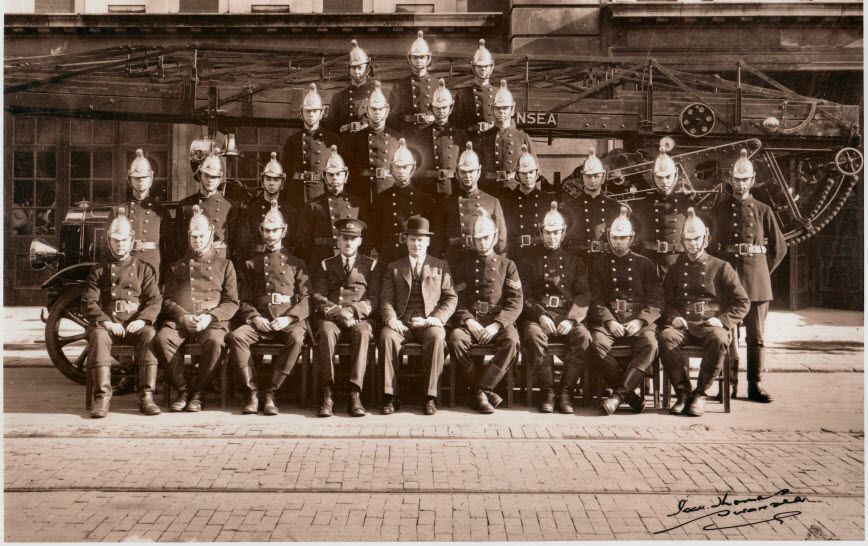 This photo, is believed to be of the Swansea Borough Police/Fire Brigade, date unknown.
It is one of pile of photos owned by the late Sergeant Malcolm Lewis
which were donated to Narpo by his widow Pamela.
Phil Taylor - 19th July (More to follow)
*************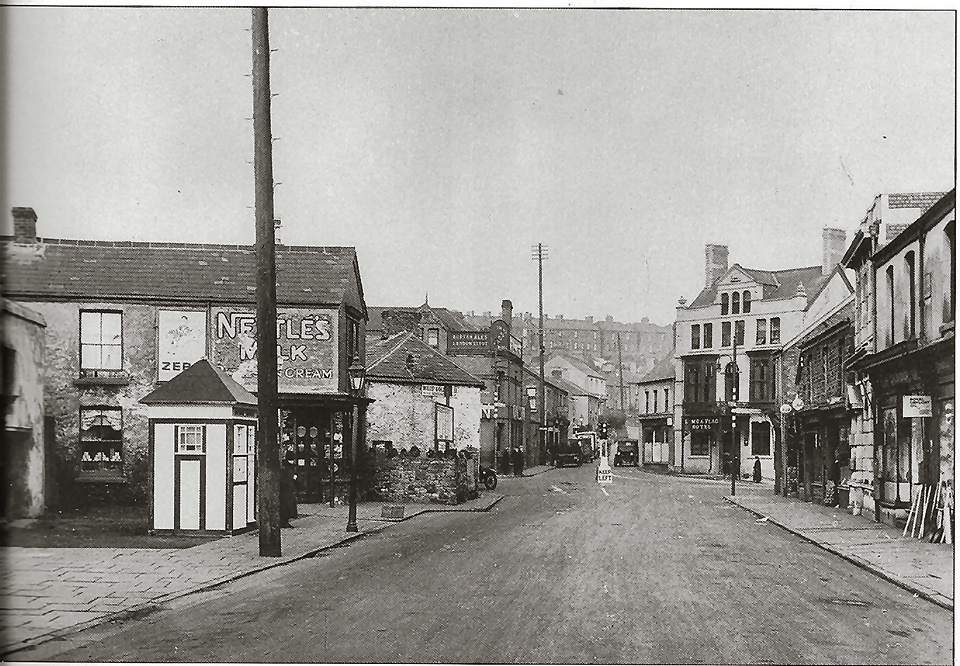 A 1940 Police Box at Morriston Cross
Kindly submitted by Terry Townend
(Origin not known)
Facebook - July 2017

*************

Here is a 'Photo Album' of some really old photos donated by Audrey Vincent, widow of former Swansea PC John Vincent.
Audrey nee Price was also a Swansea WPC and joined the same day as 2 others Hazel Huxtable and Betty Dagnell. Having joined, their uniform had not arrived so they attended Initial Training in plain clothes as you will see clearly in the pictures.
Audrey was the daughter of a Swansea Sergeant 130 David Price
Her husband John, joined the Swansea Borough Force on 3rd July 1959 together with a certain Bryon Tucker who appears in the top Training School photo standing with arms folded behind John Vincent - note the Swansea helmets.
Please click here or the below photograph to view the full Album.
Bryon Tucker
July 2017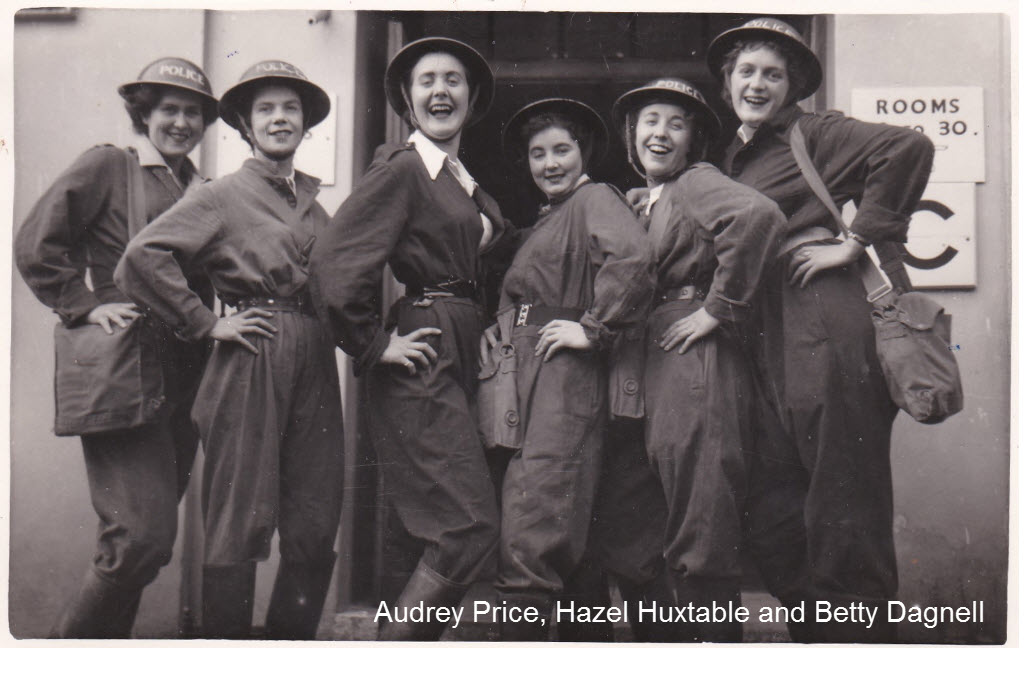 *************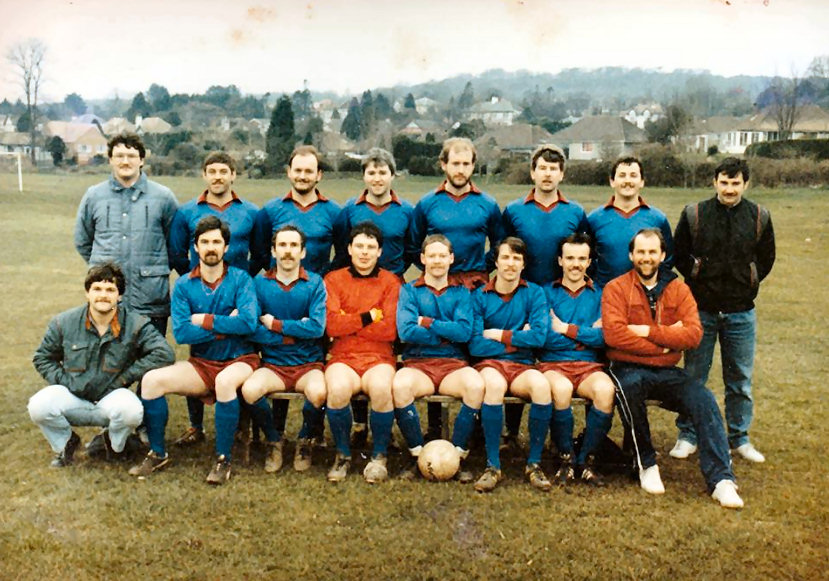 I think this photo was taken at Ashleigh road playing fields in the late 1980's.
The team was representing 'H' division, Swansea.
No idea who we were playing but suffice to say they probably didn't like us much!
Paul Stephens - June 2017
************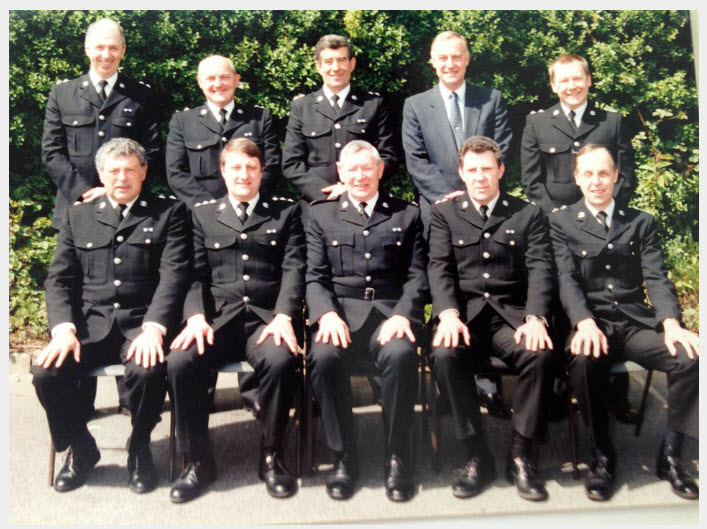 A Photo Album by John H. Davies
Click HERE or the above Photograph to view the album
May 2017

***********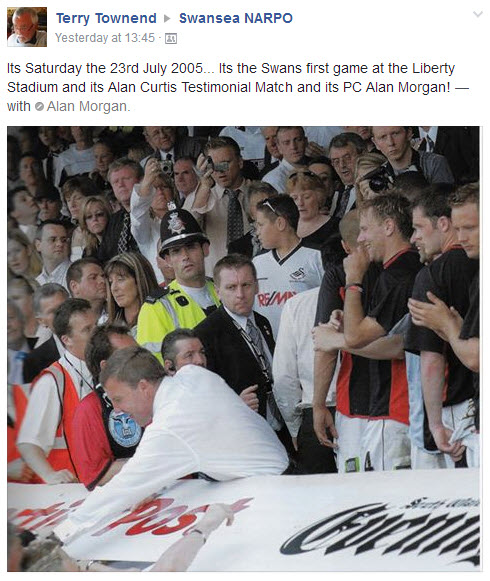 Photo courtesy of Terry Townend
(Thanks once again Terry for yet another fine contribution)
May 2017
************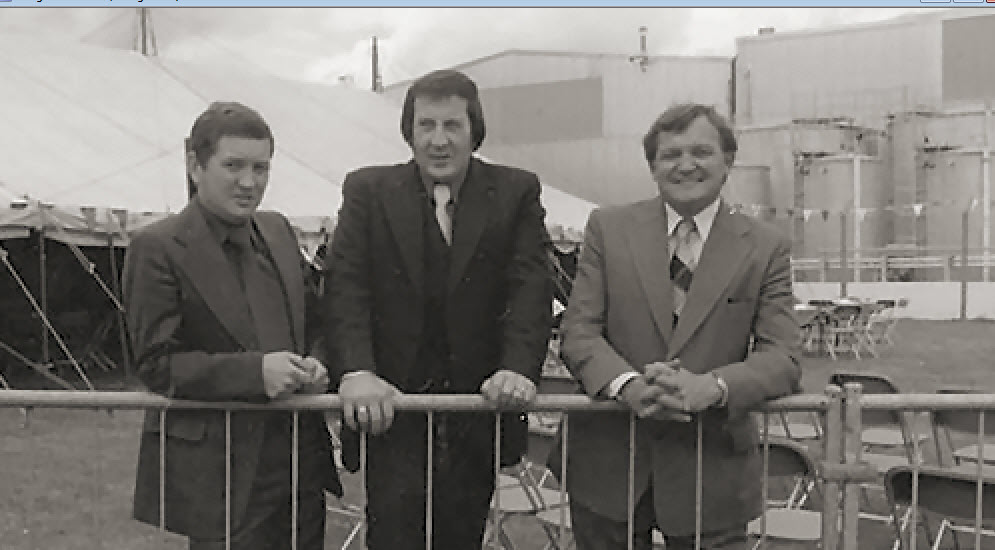 Three wise men... Mike Thomas a Guardsman and a Guru..... Me (T/T) behind the camera.
Kindly submitted by Terry Townend - May 2017
*************

Thank you Terry for this latest contribution 'Blast from the past'

We are always pleased to accept photographs for 'your website' so do have a look through your 'archives'
and feel free to send us contributions which all help to keep everything fresh and interesting for all to enjoy.
*************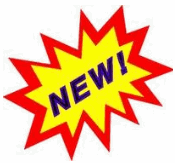 The whole web site is indexed every month. To carry out a search, please enter name or subject into the box provided.

NB; There is normally no need to use capital letters as lower case works very well for most searches. Jeff Davies - March 2013

© Copyright of narposwansea.co.uk