We now have a 'Members only' section of the web site.



To obtain individual log on details, please contact Jeff Davies by email: jeffdavies@talktalk.net to obtain your unique, computer generated user name and password. The previous generic details will no longer work, we apologise for the inconvenience caused. Feedback presently indicates that the SAFARI internet browser does not accept the new passwords so for the time being, please use an alternative browser. Thank you.
****************

A little bit about Neath Police Station (shared from Facebook) 5th Dec
What happened to Briton Ferry Police Station - 4th Dec
Wonderful words - A short poem by a retiring Cop - 3rd Dec
Press Release - Flu Jab - 26th Nov
Obituaries - Retired Pc Doug Spencer - 24th Nov Updated
Obituaries - Retired PS 128 Dai Harris of Western Traffic - 20th Nov
A Story by Terry Townend - 17th Nov
Ill health (News page) Roger Bevan, Barbara Crocker - 14th Nov
Protect your State Pension - 11th Nov
Christmas Lunch venue/date and full Menu now available to view here - Updated 4th Oct
Forthcoming social events - Read more here - 10th July

Important - To all members, please contact us by email if you do change your personal details such as e-mail address, telephone numbers including mobiles or your home address. Thank you.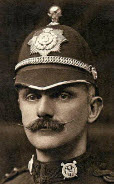 Wanted - Photographs & information concerning the
'old' Swansea Central Police Station.

Also - Sketty Police Station

History of the 'Old CPS' Swansea Central Police Station