Police Whistles - A new page exclsively for Police Whistles
All contributions invited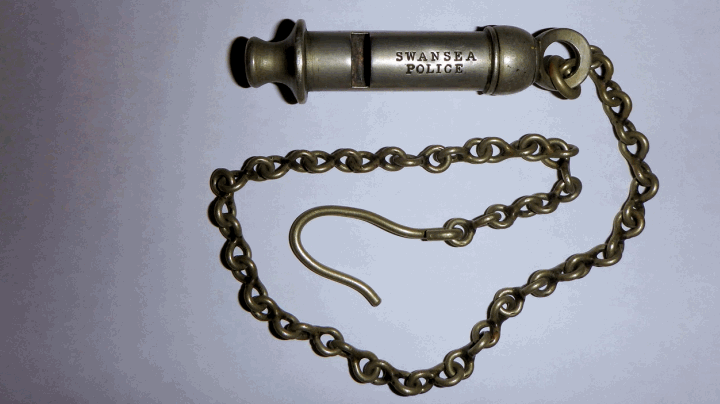 Anyone know anything about Police memorabilia?
This whistle was found in my first house 17 Portia Terrace, Mount Pleasant in 1978. I have never before enquired regarding its authenticity or issue but I have also never seen another one with Swansea Police stamped on it. Any information regarding it would be appreciated.
Tony Imlach.
Oct 2016

Webmaster:
Jeff Davies

© Copyright of http://www.narposwansea.co.uk
© 2003-
All rights reserved.