Ill Health - Margaret Harrigan, wife of the late Jimmy Harrigan (Traffic Department, Swansea Borough) who resides at 60,Parklands View, Sketty, is presently undergoing tests at Morriston Hospital. She is in Ward G. No further information available at this time. 25th May.
Our best wishes for a speedy recovery to – Hubert Thomas who fell last Saturday and at present is in Ward B at Morriston Hospital suffering from a fractured Femur - 11th May
Ginger Davies - Larry Hughes - Ray Norwood who has just recently come home from Hospital, having been admitted there in January - Avril Hughes , Danna Davies, Freda Williams, Tom Evans, Bill Collins, Charlie Paice, Gwyn Watkins and Paul Stephens.

If you know of a member's special birthday, anniversary or admittance to Hospital, please inform Bryon Tucker (Welfare Officer) We rely on all of you for updates. Thank you.
New Members - Welcome to Richard Jackson, Garry Thomas Iain McCullum and Arwel Jones
Special Birthdays & Celebrations - Congratulations to the following on their special Birthdays between April and June 2014 – Mike Godrich – Eric Place - Bill Fraser- Len Protheroe - Eryl Jones- Roger Parr- Roger Burnell- Lorna Williams- Delyth Tovey- Dick Ashman- Frances Jeffreys- Viv Martin- Ieuan John – Pauline Wynne Hughes – Phyllis Hicks - Jean John and Graham Davies. We also give our best wishes to our latest Associate Member, Dai White and Pamela who celebrate their Golden Wedding in April. Finally, Bob James now 65, aka "Bobby Bear" sends this message to all his former colleagues "At 65 Bobby Bear from Aberdare is feeling great,
He has decided to go to Spain to hibernate!!" (Hey, I'm a Poet and I didn't know it') Ed.

New Members - Welcome to Huw Marshall, Stuart Murray, Warren Williams, Robert Jones,
Paul "Dusty" Morris and Associate Member David White.

The next Committee Meeting will be held on Thursday 1st May 2014 – please contact any Committee Member or the Secretary Phil Taylor at 01792 842378 or email narposwansea@yahoo.co.uk if you would like any issue raised.

Branch Website
We try to put all the up-to-date information on this website, (normally updated on a daily basis) including doo's, sadly but also, obituaries and details of funeral arrangements if we receive the information in time. It's requested that changes of personal circumstances e.g. address, especially Email addresses should be passed to Phil Taylor - E mail - narposwansea@yahoo.co.uk
Our website www.narposwansea.co.uk is expanding rapidly and contains many items of interest for everyone - far too many to include in Newsletters. The number of web visits from outside the area is also growing.
Under Contacts on top of the Home Page, you will find buttons which automatically create a blank Email for you to send to Jeff (Webmaster) or Phil (Secretary) You may find it easier to find photographs, etc by using the new search engine on the Home Page, just type in the relevant search words.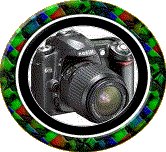 Please contact Jeff Davies via email: beewise at talktalk.net if you have any information, items of interest, including amusing stories or any photographs of interest. Photographs can be sent via Email to Jeff for processing into the scrapbook page of this website.


Search Engine

- The whole web site is now being automatically indexed every month. If you wish to carry out a search, maybe to find a photograph, simply enter a name or subject into the box provided. This service is free and is therefore advert based. The results are shown below the adverts! Jan 2012
Would you like to find out where our visitors are coming from? You may be surprised!
Simply select 'BY LOCATION' on the Sitemeter menu below 'Recent visitors'.
Job Opportunities
SERVOCA RESOURCING SOLUTIONS are still looking for retired Police Officers to work in South Wales and West England regions. The positions range from Civilian Investigators • Disclosure Officers • House 2 House Enquiry Teams • CCTV Viewing • PNC Operators - Communication Officers• Intelligence Analysts/Researchers• NPIA Accredited Financial Investigators• Enforcement Officers• Incident Room Staff; Holmes Staff• Case File Preparation• Public Enquiry Officers• PCSO Trainers• Scenes of Crime Officers.
Please contact Amanda Butler at Servoca: Tel: 0845 073 7800/7800 .
Email: amanda.butler@servoca.com or view website www.servoca-police.com
G4S (was Securicor) - have a wide range of job opportunities for retired officers. Contact Rachel Barham at Tel 020 8249 6614 Fax 020 8249 6397 Email rachel.barham@policerecruit.co.uk or visit their website at www.policerecruit.co.uk
Holiday Accomodation
Ret'd Sgt Julia Brown North Wales offers a 2 bedroom Mobile Home Holiday accommodation at Camps du Pylone,Antibes nr Nice, France.Prices range from £160 -£410 per week, with Special Offers of 4 for 3 during April and May. Julia can be contacted at Tel: 01492-879108 or by Email at juliabrownsword@lineone.net More details can be viewed on our website or at www.brownsword-mobilehomes-nice.net co.uk
Web Officer - Jeff Davies
© Copyright of http://www.narposwansea.co.uk
© 2003-
All rights reserved.