Swansea Narpo - Social News - Archive 7
Quick Links - Ill Health
News Archives - 2011/2012/2013/2014 1 - 2 - 3 - 4 - 5 - 6
Family Tree Research
I am researching my family tree, part of my time is interacting with the 'Fforestfach History' website. Recently PC 'Dai-Book-and Pencil' of Fforestfach came into the equation. I can't remember his real name but he lived in Ael-y-Bryn and retired around 1969, when I had just joined the force. Would it be possible for anyone reading this please to provide any details about his life and work. Photographs would also be most welcome. (Please also let me know where the the information comes from)
Thanks
Wyn Matthews (Ex-Pc196 Swansea Borough Police - late PC 2374 'D' Division, Sketty)
Email: matthews@kth.se
***********************
Increase in Police Pension for 2014
The annual reporting of the CPI, published October 15th for September 2013 confirms that the annual percentage increase for police pensions 2014 will be 2.7% (last year 2.2%).
As from the 1st January 2014 the minimum subscription will be £19.56 (was £18.96), this amounts to £1.63 (was £1.58) per month. More News here
*********************


It has come to our attention that retired sergeant Graham (Ginger) Davies has won the Swansea in Bloom Gold award for the second year running. Ginger supplies all the flowers displayed at the Cenotaph situated on Carmarthen Road, Fforestfach, which is always a delightful sight. He is extremely pleased with winning it.

We would like to wish him every Congratulations for this achievement.

Phil

Philip TAYLOR,
Secretary,
Swansea NARPO(98).
***********************
Wanted - Part-time Inventory Clerks


(The job was being done by retired Supt Bob McAllister but he is moving on. It is a part time job that may suit one of our members)

I am looking for people in the Swansea, Neath, Port Talbot and Llanelli areas who are interested in part-time work doing property inventory work. Training is provided. All you need is an i-phone and transport. Good rates of pay according to size of property. Contact Ian Wood on Tel: 07974 195399, or by e-mail to ian@mobileinventory.co.uk

Thank you for your help in this matter.
Best regards,
Ian Wood
***********************
Channel 4 - Looking for memories of Policing in the Past


Hi All, Channel 4 are producing a new series regarding social change over the past 40 years and they would like to speak to NARPO members regarding their memories of policing since the 1970's. If you are interested in taking part see more information on our website at: http://www.narpo.org.uk/index.php/can-you-help.html

Regards, Steve Edwards, Steve Edwards, Deputy Chief Executive, National Association Of Retired Police Officers
38 Bond Street, Wakefield, WF1 2QP - www.narpo.org - 01924 331251
***********************
Suffolk NARPO Member - Request for Charity fund raising promotion for Macmillan Cancer Support

Dear Secretary, I recently contacted you concerning my forthcoming 100km Trek in aid of Macmillan Cancer Support.I now have an offer for you and your NAPRO members attached with a nice little earner!!! BUT I hope you won't hog this info and pass it on to all your members for their chance to win some money.
For only £3, guess the result of my Jordan Hiking Challenge 2013 for Macmillan Cancer Support and you could pocket the prize fund in an online charity sweepstake! Just click on this link to go straight to my page and make a guess:
How Guess2Give works:

1. Each guess is just £3 (got your debit card handy?)
2. Up to £2.50 (inc. Gift Aid) goes to Macmillan Cancer Support while 50p from each guess goes into the prize fund.
3. If you're closest to the result - happy days - you pocket the lot.
Cheers for your support and good luck with the guessing.
Be one of the first to make a guess and be sure to secure the result you want.
Good luck and I'll be in touch with the result.
Peter Hayward 19th July 2013
****************
Western Division - Emergency Services Fun Day - Sat 6th July 2013 – see attached 'flyer'. Please feel free to circulate the poster to anyone who may be interested in attending. Chief Supt Williams would like to extend an invitation to you and members of NARPO, together with family members. With kind regards; Diana Price -Secretary to Chief Supt Julian Williams
*****************
Blue Knights - Blues and Greens charity ride - This is just to ask you to help out as every little bit will help. Paul Carter from the Blue Knights organisation is doing a 2000 mile trip across England with 41 venues to visit. This is in support of 2 national charities UKCOPS & Royal British Legion, please see the event poster linked below which explains this and links to other information. Information PLUS Poster 24th June

******************************

Social Matters

Ill Health - Avril Hughes, wife of Alwyn has recently been in Hospital for an operation on her spine. She is progressing well - 4th December.

Rachael Baker - Rachel known as " Ray" wife of Cyril has suffered a slight stroke - I have spoken to her and she is making a good recovery after being admitted to hospital . It seems that she was treated within an hour of the event. Bryon - 1st Nov

Best wishes to the following for a speedy recovery - Well Card/Vouchers sent on behalf of Branch and we wish him a speedy recovery. 27th Sept.
Peter Tovey recovering at Withybush Hospital after an emergency operation. 19th August.
Anne Richards - wife of Brian (2030) is in hospital having suffered a stroke last Friday - 2nd Aug
Mair Rees -wife of Howell, is in Gorseinon Hospital being treated for a leg fracture following a fall at home. 5th August
John Wemyss was taken ill whilst abroad some weeks ago, with heart problems. After being stabalised he managed to travel home. Now in hospital having a heart valve replacement operation. It appears he is doing well and has had the op. 30th July

Joycelyn wife of Ron has recently been hospitalised with abdominal problems.
John Gower Williams (Ex 216) has now been released from Hospital. Both John and Gareth Jones are slowly making a good recovery. - Dilys Beyon (wife of Lyn) is in Ward 4, Singleton Hospital recovering after sustaining a fractured hip after a fall in the garden - Also, best wishes to David Dyke and Jean Sinnott.
If you know of a member's special birthday, anniversary or admittance to Hospital, please inform Bryon Tucker (Welfare Officer) We rely on all of you for updates. Thank you.
New Members - Welcome to Richard Jackson, Garry Thomas Iain McCullum and Arwel Jones
Special Birthdays & Celebrations - Congratulations to the following on their special Birthdays between July and September this year – Barry Grice, Graham Williams, Sheila Jones. Barrie Huxtable, Brian Guy, Jean Addison, Jean Jones, Graham Davies, Keith Thomas, Bob James, Geoff David, Emrys Davies, Wally Carey, Thelma Francis AND Edna Jenkins who will be '100' in September. Also to Winston and Ruth Price, Neville and Marilyn Jones who celebrate Golden Weddings and Ernest and Nesta Sanger on their Diamond Wedding.

New Members - Welcome to John Davies (2055), Jeff Handley, David Watling and Howard Bowden.

Committee matters - You will have noted from the Bereavements that Grey Phillips wife Phyllis, passed away in April this year following a period of serious ill health. This led to Grey temporarily standing down from the Committee on which he served for 15 years in various capacities, more recently as Minute Secretary and before that Treasurer-was made a Life Member in 2009. On the Social side, Grey arranged our Horse racing Film nights and produced our Quizzes always denying that the questions were too hard and kept a straight face in telling us that the problem was that we were too THICK! We are delighted to inform you that he has now decided to continue on the Committee!

The next Committee Meeting will be held on Thursday 9th January, 2014 – please contact any Committee Member or the Secretary Phil Taylor at 01792 842378 or email narposwansea@yahoo.co.uk if you would like any issue raised.

*******************************
Subject: Menai 2 Mumbles

- (Also, see below)

Thanks for publishing this on the NARPO newsletter. I have just finished the hardest physical and mental challenge I have ever done in my life. We were unable to complete the whole show due to severe weather restrictions but out of the 9 days there was only 1 day when we didn't kit up and get out there on the water. We had 5 capsize and rescue incidents during the 9 days and I'm pleased to say none of them were me!
We probably completed 75% of the 280 miles. No mean achievemnt I can tell you, and my body is in bits! If you would have asked me how I felt the day after we got back I would have told you I felt as if I had just played 80 minutes aginst the All Blacks!! We landed at Langland to a huge crowd of supporters on Sunday at 5pm followed by a welcome home party at ther surfside restraurant.

We have so far raised approx £35 k for the charity Scotty's Little Soldiers and The Royal British Legion and monies and pledges are still coming in. It's not oo late to donate and if anyone would like to contribute they can by following the link below.

www.justgiving.com/Stuart-Anderson2

Many Thanks

Stuart Anderson.
Tel 07977 208985.
June 2013
THE COAST OF WALES SEA KAYAKING CHALLENGE - Menai to Mumbles Madness !!
In Aid of The Royal British Legion and Scotty's Little Soldiers ( a charity that supports the children of men and women who have died serving their country ) By Stuart Anderson Read about it here and the Route maps etc here
NB. 5Mb PDF files) Choose right click - Save as.
May 2013
*****************
Appeal for information on PC90 Albert Appleton, a Swansea police constable?

He is commemorated on a plaque at the Swansea Police HQ as one of 10 Swansea PC's killed during WW1, and I am trying to find out what records may still exist for him that are biblically viewable/available. Your websites article on the war plaques and memorial window are great, and in the case of my Great Uncle, not only reproduce a picture from a newspaper article but also the text of a letter confirming his death, sent to the Chief Constable by his parents - how great it would be to get to see that letter!?!

Anything you can give me, even a name or place where I might next go for information would be greatly appreciated.

With my regards.
Steve Otterway

Please note: When replying to Steve, please copy in our Narpo email address in order we are kept up to date -
Thanks - Jeff Davies

****************
Swansea City Council

has a vacancy for an enforcement officer dealing with dog fouling and litter. For further details please contact Bob Whitter-Jones on 07921542560
*****************
Armed Forces Day


I have received an invitation from the Lord Mayor for NARPO members to attend the Armed Forces Day to be held at the Civic Centre, Swansea at 2pm on Monday 24th June 2013, the flag to be raised at 2.30pm.
Light refreshments will be served after the Ceremony.

I have confirmed that NARPO members will attend, In order to notify the Guildhall of numbers I would be grateful if you could please let me know if you can attend, I will contact the usual attendees not on e-mail by telephone.

Regards,
Allan Rees
1st June
*******************
Hands off our Universal Pensioner Benefits Petition

- 27th May - How much more can they take from us, talk about trying to get Blood out of a Stone! Savings and Pensions are slowly being eroded and destroyed and NOW Politicians from all the main parties have suggested that the winter fuel allowance, free bus pass, TV licences for the over 75s and prescriptions for older people should either be means-tested or withdrawn altogether. This represents an unfair attack on the benefits that older people have campaigned for over the years – partly in recognition of the inadequate level of the state pension – and we call on Parliament to oppose any such changes. Please sign the Petition here to STOP them getting away with this!
*****************
Antique Walking Stick Presentation - I am a retired Essex Police Officer and a member of NARPO, hence I obtained your details from the Swansea NARPO Web Site. I am writing to enquire if any member of your Branch can help me with the following enquiry.

Since retiring I have started collecting antique Walking Sticks and Walking Canes as a hobby. Recently I have acquired a presentation walking cane with the following inscription, "Presented by Swansea Police to Mr W Jenkins for courageous and timely assistance rendered January 1901" Photographs of the stick can be viewed here.

I am very interested to establish any information concerning this award and whether this was normal practice for Swansea Police to make such presentations? Any help your members can provide would be greatly appreciated.
Greg Moss - Tel No: 01371 820557
22nd May 2013
*******************
BBC Appeal - Aberfan Disaster

- I am working on a BBC One Day Time Programme called The Return (Working Title). Our programme looks at momentous events in British History and one of the stories we are looking at is the Aberfan Disaster. I am trying to locate the Policeman who is pictured in an Iconic Photograph at the time of the disaster carrying a little girl in his arms out of the primary school. The Policeman is called Victor Charles Jones.
I am not sure whether or not Mr Jones would still be alive but I would like to trace his family to see if they might be willing to speak with me.

Any help you could give me would be gratefully appreciated. You can email me at the above address or call me on 02890338125.

Thanks again for your help

Best Wishes

Eloise McGrath

3rd May
************
Jordan Hiking Challenge in Oct 2013

to raise money in aid of Macmillan Cancer Support. I am seeking your assistance to promote this quest to all NARPO members in South Wales. A message from Peter Hayward, Suffolk Narpo. Read more here... If you wish to donate please click here
********************
New Search Engine - The whole web site is now being automatically indexed every month. If you wish to carry out a search, maybe to find a photograph, simply enter a name or subject into the box provided. This service is free and is therefore advert based. The results are shown below the adverts! Jan 2012



News archives

- see links at top of this page.
Would you like to find out where our visitors are coming from? You may be surprised!
Simply select 'BY LOCATION' on the Sitemeter menu below 'Recent visitors'.
Job Opportunities
SERVOCA RESOURCING SOLUTIONS are still looking for retired Police Officers to work in South Wales and West England regions. The positions range from Civilian Investigators • Disclosure Officers • House 2 House Enquiry Teams • CCTV Viewing • PNC Operators - Communication Officers• Intelligence Analysts/Researchers• NPIA Accredited Financial Investigators• Enforcement Officers• Incident Room Staff; Holmes Staff• Case File Preparation• Public Enquiry Officers• PCSO Trainers• Scenes of Crime Officers.
Please contact Amanda Butler at Servoca: Tel: 0845 073 7800/7800 .
Email: amanda.butler@servoca.com or view website www.servoca-police.com
G4S (was Securicor) - have a wide range of job opportunities for retired officers. Contact Rachel Barham at Tel 020 8249 6614 Fax 020 8249 6397 Email rachel.barham@policerecruit.co.uk or visit their website at www.policerecruit.co.uk
Holiday Accomodation
Ret'd Sgt Julia Brown North Wales offers a 2 bedroom Mobile Home Holiday accommodation at Camps du Pylone,Antibes nr Nice, France.Prices range from £160 -£410 per week, with Special Offers of 4 for 3 during April and May. Julia can be contacted at Tel: 01492-879108 or by Email at juliabrownsword@lineone.net More details can be viewed on our website or at www.brownsword-mobilehomes-nice.net co.uk

Branch Website
We try to put all the up-to-date information on this website, (normally updated on a daily basis) including doo's, sadly but also, obituaries and details of funeral arrangements if we receive the information in time. It's requested that changes of personal circumstances e.g. address, especially Email addresses should be passed to Phil Taylor - E mail - narposwansea@yahoo.co.uk
Our website www.narposwansea.co.uk is expanding rapidly and contains many items of interest for everyone - far too many to include in Newsletters. The number of web visits from outside the area is also growing.
Under Contacts on top of the Home Page, you will find buttons which automatically create a blank Email for you to send to Jeff (Webmaster) or Phil (Secretary) You may find it easier to find photographs, etc by using the new search engine on the Home Page, just type in the relevant search words.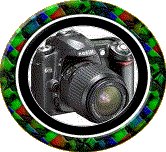 Please contact Jeff Davies via email: beewise at talktalk.net if you have any information, items of interest, including amusing stories or any photographs of interest. Photographs can be sent via Email to Jeff for processing into the scrapbook page of this website.
Web Officer - Jeff Davies
© Copyright of http://www.narposwansea.co.uk
© 2003-
All rights reserved.