Swansea Narpo - News Archive (6)
Other Archives - 1 2 3 4 5
(1) Some visitors are having difficulty locating the Historical Photograph Albums.
These can be accessed here.

(2) PDF format - You MUST have a PDF reader installed BEFORE you can open and read PDF documents. This includes the Narpo joining form. This explains why some visitors are viewing PDF files as a picture file! You can get the ADOBE reader here.NB. Make sure though that you untick the box to download Mc Afee Security Scan Plus!

Subject: Menai 2 Mumbles

Thanks for publishing this on the NARPO newsletter. I have just finished the hardest physical and mental challenge I have ever done in my life. We were unable to complete the whole show due to severe weather restrictions but out of the 9 days there was only 1 day when we didn't kit up and get out there on the water. We had 5 capsize and rescue incidents during the 9 days and I'm pleased to say none of them were me!

We probably completed 75% of the 280 miles. No mean achievemnt I can tell you, and my body is in bits! If you would have asked me how I felt the day after we got back I would have told you I felt as if I had just played 80 minutes aginst the All Blacks!! We landed at Langland to a huge crowd of supporters on Sunday at 5pm followed by a welcome home party at ther surfside restraurant.

We have so far raised approx £ 35 k for the charity Scotty's Little Soldiers and The Royal British Legion and monies and pledges are still coming in. It's not oo late to donate and if anyone would like to contribute they can by following the link below.

www.justgiving.com/Stuart-Anderson2

Many Thanks

Stuart Anderson.
Tel 07977 208985.
June 2013

*****************

Appeal for information on PC90 Albert Appleton, a Swansea police constable? He is commemorated on a plaque at the Swansea Police HQ as one of 10 Swansea PC's killed during WW1, and I am trying to find out what records may still exist for him that are biblically viewable/available. Your websites article on the war plaques and memorial window are great, and in the case of my Great Uncle, not only reproduce a picture from a newspaper article but also the text of a letter confirming his death, sent to the Chief Constable by his parents - how great it would be to get to see that letter!?!

Anything you can give me, even a name or place where I might next go for information would be greatly appreciated.

With my regards.
Steve Otterway

Please note: When replying to Steve, please copy in our Narpo email address in order we are kept up to date - Thanks - Jeff Davies


****************

Swansea City Council has a vacancy for an enforcement officer dealing with dog fouling and litter. For further details please contact Bob Whitter-Jones on 07921542560

*****************

Hi all,

I have received an invitation from the Lord Mayor for NARPO members to attend the Armed Forces Day to be held at the Civic Centre, Swansea at 2pm on Monday 24th June 2013, the flag to be raised at 2.30pm.
Light refreshments will be served after the Ceremony.

I have confirmed that NARPO members will attend, In order to notify the Guildhall of numbers I would be grateful if you could please let me know if you can attend, I will contact the usual attendees not on e-mail by telephone.

Regards,
Allan Rees
1st June

*******************

Hands off our Universal Pensioner Benefits Petition - 27th May - How much more can they take from us, talk about trying to get Blood out of a Stone! Savings and Pensions are slowly being eroded and destroyed and NOW Politicians from all the main parties have suggested that the winter fuel allowance, free bus pass, TV licences for the over 75s and prescriptions for older people should either be means-tested or withdrawn altogether. This represents an unfair attack on the benefits that older people have campaigned for over the years – partly in recognition of the inadequate level of the state pension – and we call on Parliament to oppose any such changes. Please sign the Petition here to STOP them getting away with this!

*****************

Antique Walking Stick Presentation - I am a retired Essex Police Officer and a member of NARPO, hence I obtained your details from the Swansea NARPO Web Site. I am writing to enquire if any member of your Branch can help me with the following enquiry.

Since retiring I have started collecting antique Walking Sticks and Walking Canes as a hobby. Recently I have acquired a presentation walking cane with the following inscription, "Presented by Swansea Police to Mr W Jenkins for courageous and timely assistance rendered January 1901" Photographs of the stick can be viewed here.

I am very interested to establish any information concerning this award and whether this was normal practice for Swansea Police to make such presentations? Any help your members can provide would be greatly appreciated.

Greg Moss

Tel No: 01371 820557
22nd May 2013

******************

Call Centre Menu Options A brand new Website has been launched today, 17th May! Save time, money and frustration! How? You don't need to listen to the full Call Centre menu options. If you know what options to press, you can simply 'jump the Queue. More here...

*******************

THE COAST OF WALES SEA KAYAKING CHALLENGE - Menai to Mumbles Madness !!
In Aid of The Royal British Legion and Scotty's Little Soldiers ( a charity that supports the children of men and women who have died serving their country ) By Stuart Anderson Read about it here and the Route maps etc here
NB. 5Mb PDF files) Choose right click - Save as.
May 2013

*********************************************************

BBC Appeal - Aberfan Disaster - I am working on a BBC One Day Time Programme called The Return (Working Title). Our programme looks at momentous events in British History and one of the stories we are looking at is the Aberfan Disaster. I am trying to locate the Policeman who is pictured in an Iconic Photograph at the time of the disaster carrying a little girl in his arms out of the primary school. The Policeman is called Victor Charles Jones.
I am not sure whether or not Mr Jones would still be alive but I would like to trace his family to see if they might be willing to speak with me.

Any help you could give me would be gratefully appreciated. You can email me at the above address or call me on 02890338125.

Thanks again for your help

Best Wishes

Eloise McGrath

3rd May

****************

BBC Documentary looking for memories of Wales in the 1960s

We are currently making a four part BBC series on how Wales changed in the 1960s. The documentary will look at how Wales changed during the decade from a social history point of view. In a nutshell, we want to hear from people who were born and grew up in Wales or who moved to Wales in the 1960s, loved the decade, their job, community and life and who have stories to tell!
More details here...

Lizi Cosslett | Assistant Producer
Testimony Films | 12 Great George St | Bristol | BS1 5RH
18th April

****************

Some suggested Texting Codes for Seniors!

Young people have theirs, now seniors have their own texting codes!

* ATD - At the Doctor's * BFF - Best Friends Funeral
* BTW- Bring the Wheelchair * BYOT - Bring Your Own Teeth
* DWI- Driving While Incontinent * FWIW - Forgot Where I Was
* LMDO- Laughing My Dentures Out * WAITT - Who Am I Talking To?

****************

NARPO Casting Opportunity - Here is an opportunity for any budding thespians out there. 28th March
Click here for further details (PDF File)

******************

Subject: G4S EMPLOYMENT OFFERS DURING 2012 OLYMPICS

Hi All,

I would be grateful if you would circulate the below to your members: WERE YOU OFFERED EMPLOYMENT BY G4S DURING THE OLYMPICS?

As you are aware a large number of retired Police Officers were recruited by G4S to work in the lead up to and during the London Olympics. Many of our members went through recruitment processes, vetting, accreditation and training stages but never received an offer of employment at the end of it and unfortunately Linder Myers Solicitors have informed us that those in that category will have no reasonable grounds to pursue a breach of contract claim against G4S.

However if you did receive a formal offer of employment from G4S which they accepted and then were let down with no actual employment forthcoming from them then you may have a claim against G4S for Breach of contract.
Should you fit into this category then please contact; Latham Parry at Linder Myers Solicitors on 0844 984 6448 or narpo@lindermyers.co.uk who will be pleased to consider individual/or a collective case should there be two or more claimants who come forward.

Regards

Steve Edwards
Deputy Chief Executive
National Association Of Retired Police Officers
38 Bond Street
Wakefield
WF1 2QP

www.narpo.org
21st March

**************

Capita Error - 55 years age barrier - The below letter was recently received from a member of Swansea Narpo. We don't yet know how many could be affected and ask thar any pensioner not yet 55 years to check it is not happening to them, and also ask them to let us know it has happened to them.

'Are you aware of any fellow members having the same problem - it's all to do with the 55yrs age barrier. They now advise me they had mistakenly raised mine in 2011 due to a 'system error' when they took over the admin of the pension. I did query at the time but was told all was in order. They now want me to repay the overpayment.

This only came to my attention last month when I queried with Capita the raise I was due on my 55th in Dec 2012 which I had not received. I'm just wondering if I'm the only one with this problem'



***************

Rugby Tournament - support request I have been asked to circulate the following message to members: South Wales Police RFC have reached the semi final of the PAA Rugby Cup and will play West Midlands Police at Waterton Cross on Wednesday next the 20th March, K.O. at 6pm. If the quarter final is anything to go by this should be an entertaining game. Any support will be very welcome.
Regards, David Adams.

Allan Crocombe
Branch Secretary
15th March


************

Jordan Hiking Challenge in Oct 2013 to raise money in aid of Macmillan Cancer Support. I am seeking your assistance to promote this quest to all NARPO members in South Wales. A message from Peter Hayward, Suffolk Narpo. Read more here... If you wish to donate please click here

***********

New Police Mutual Services This is a very interesting circular, if you have a motor, or home policy with Roland Smith. More details here - Form 1 - Form 2 PLUS on the home page of the Narpo HQ web site. 7th March

*************

Welsh Boxing Championships
I've been able, for the first time in living memory to bring the Finals of The Welsh Boxing Championships to Llanelli! Would it be possible for you to circulate the attached to all Dyfed/Powys Narpo Members. I'm hoping for a 'full house' and interested parties should contact me on the Llanelli Number shown on the poster. Regards; Delme Phillips (Dyfed Powys) 5th March

Future Social Events Calendar.

Our Annual General Meeting was held at Dunvant Rugby Club on Wednesday 17th April
The AGM commenced at 7.15pm followed by a free substantial Buffet at 8.0pm followed by a Fun Quiz. It was a very succesful evening with 30 members present. A special thank you is extended to our new President, Chief Superintendent Julian Williams, for attending and bringing us up to date with current events.


Future and past events being held at Llys Glas - (Old CPS) Next: Swansea Police Reunion (see below)

Slideshow Presentation - Wednesday 29th May: A very large number of members attended (over 50) the afternoon Tea /Slideshow event, held at the old CPS (Llys Glas) today which proved to be an enjoyable afternoon On this occasion, our webmaster Jeff Davies made the slideshow presentation which incorporated many of our old Police photos down the decades together with a few short videos of the dear old Mumbles Train. Photographs coming soon!

We would like to extend say a big thank you to Mr David Jones who, together with the catering staff, took extra good care of us and made sure that everything, including the electronics side and the tasty afternoon tea went without any hitches. If you have not yet visited Llys Glas, please do pop in when you are next in Swansea where you can relax and enjoy the refreshments on offer.

Note: Will the person who gave Jeff an SD card, (before the Presentation started) with many fascinating photos stored on it please get in touch. It was a busy afternoon and I am putting it down to a lapse of concentration and a Senior moment blip! :-) Thank you!



Summer Bus Trip - Decided by a 'show of hands' at the above Slideshow event, the Bus Trip this year (2013) will be to the City of Bath on Wednesday 4th September. Those of you who previously went on the trip to Bath in 2007 will no doubt have fond memories of a leisurely Boat Trip up and down the river, with a refreshing break at an Ale House which just happened to be located at the half way stop! The photos can still be viewed here.

Swansea Police Reunion - Lunch Buffet at Llys Glas (Old CPS) - Wednesday 16th October which includes Tea/Coffee. We are giving advanced notice of this event because we anticipate this one being well supported. We will be meeting at 12.30pm to 1.0pm followed by a Buffet-Lunch taking us to about 2.15pm, when we intend to have an experienced After Dinner speaker to entertain us. There will be plenty of opportunity to reminisce with former colleagues. We want to stress that this is a Reunion for all who worked in Swansea and not just for Swansea Borough officers.

When you book for the Afternoon Tea, it may be a good idea to let Brian Jones know if you intend to be at both functions. We will provide further information nearer the date.

Christmas Dinner to be held on Tuesday 10th December 2013 at the Village Hotel, SA1.

Further details will be published in the next Newsletter

************************************************

Please see below email from CBBC – Have we got a budding story teller out there? 23rd Jan

Hello, thank you for taking the time to talk to us.

I'm looking for contributors to be part of the 2nd series of the hit CBeebies programme My Story [more info on our first series can be found here - http://www.bbc.co.uk/cbeebies/mystory


My Story pioneers the concept of history to pre-schoolers. It is a unique child-led history brand, taking children on a journey to find out their own family's history through fun, adventure and play – and to discover that every family has a story!

We're really keen to feature a story in our new series about policing, and so are looking for someone that could tell it! Ideally we are looking for a charismatic family member that can retell their own life story to a bubbly 4 to 6 year old member of their family - a great grandchild, grandchild, niece/nephew, son/daughter or even a godchild. The storytelling would be filmed in key locations from the story and we would incorporate fun activities that tie into the experience.

If you would be keen to discuss this further, please don't hesitate to contact me on the details below. Or, alternatively, if you know someone that may be interested, then please forward this email on to them.

I look forward to hearing from you.

Best wishes,
Ben

Ben McCormack
BBC Scotland
Office- 0141 422 6169
Mobile-07861546640
Ben.McCormack@BBC.co.uk


***********************

Discounted Meals at Bloomburger (11th January)
Bloomburger is owned by the people who run La Parilla (SA1) & La Prenza & La Braseria on Wind Street. It is next to La Braseria. I have enjoyed two very good lunches there recently.


They have a website with menus etc at: http://bloomburger.co.uk/

If you look at their 'Offers' page you can see NARPO has now been added & Ts&Cs apply
in as much as the 25% discount only comes off the NARPO cardholder's meal & drinks not the whole bill. I
still think it is a good offer though. Can you share this with members please?

Regards

Steve Culliford
(Thanks Steve for taking the time and trouble to arrange this offer for our members) Jeff

********************



Ill Health - 4th April - We have been informed that Mair (widow of Les Williams and partner of Elwyn Davies) is in Ty Olwen. No further details known at present.

1st April - Phyllis Phillips (Grey Phillips) has been in hospital for tests since last Thursday. She has suffered from an illness which has restricted her mobility for several years, but it has recently got a lot worse, forcing her to have to go into hospitals for tests. She is very unhappy about being in hospital, and both her and Grey are hoping she will soon be able to return home, even though this will mean Grey will have to devote all his time to care for her.

Best wishes for a swift recovery to Allan Rees, Les Hall, Les Taylor, David Dyke, Erika Fowler, Siriol Michael, Bob Aspell, Derek Michael and Dennis Pritchard.

If you know of a member's special birthday, anniversary or admittance to Hospital, please inform Bryon Tucker (Welfare Officer) We rely on all of you for updates. Thank you.

New Members - Welcome to Richard Jackson, Garry Thomas Iain McCullum and Arwel Jones

Special Birthdays & Celebrations - Congratulations to the following on their special Birthdays between April and June this year – Peter Davies, Joyce Elliot, Mary Batcup, Pat Morgan, Cheryl Taylor, Eileen Walton, Jim Lloyd, Richie Jones, John Wemyss, Clive Evans, Brian Welch and David Owen.
New Search Engine

-

The whole web site is now being automatically indexed every month. If you wish to carry out a search, maybe to find a photograph, simply enter a name or subject into the box provided. This service is free and is therefore advert based. The results are shown below the adverts! Jan 2012
News archives - see links at top of this page.
Would you like to find out where our visitors are coming from? You may be surprised!
Simply select 'BY LOCATION' on the Sitemeter menu below 'Recent visitors'.
Job Opportunities
SERVOCA RESOURCING SOLUTIONS are still looking for retired Police Officers to work in South Wales and West England regions. The positions range from Civilian Investigators • Disclosure Officers • House 2 House Enquiry Teams • CCTV Viewing • PNC Operators - Communication Officers• Intelligence Analysts/Researchers• NPIA Accredited Financial Investigators• Enforcement Officers• Incident Room Staff; Holmes Staff• Case File Preparation• Public Enquiry Officers• PCSO Trainers• Scenes of Crime Officers.
Please contact Amanda Butler at Servoca: Tel: 0845 073 7800/7800 .
Email: amanda.butler@servoca.com or view website www.servoca-police.com
G4S (was Securicor) - have a wide range of job opportunities for retired officers. Contact Rachel Barham at Tel 020 8249 6614 Fax 020 8249 6397 Email rachel.barham@policerecruit.co.uk or visit their website at www.policerecruit.co.uk
Holiday Accomodation
Ret'd Sgt Julia Brown North Wales offers a 2 bedroom Mobile Home Holiday accommodation at Camps du Pylone,Antibes nr Nice, France.Prices range from £160 -£410 per week, with Special Offers of 4 for 3 during April and May. Julia can be contacted at Tel: 01492-879108 or by Email at juliabrownsword@lineone.net More details can be viewed on our website or at www.brownsword-mobilehomes-nice.net co.uk

Branch Website
We try to put all the up-to-date information on this website, (normally updated on a daily basis) including doo's, sadly but also, obituaries and details of funeral arrangements if we receive the information in time. It's requested that changes of personal circumstances e.g. address, especially Email addresses should be passed to Phil Taylor - E mail - narposwansea@yahoo.co.uk
Our website www.narposwansea.co.uk is expanding rapidly and contains many items of interest for everyone - far too many to include in Newsletters. The number of web visits from outside the area is also growing.
Under Contacts on top of the Home Page, you will find buttons which automatically create a blank Email for you to send to Jeff (Webmaster) or Phil (Secretary) You may find it easier to find photographs, etc by using the new search engine on the Home Page, just type in the relevant search words.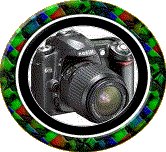 Please contact Jeff Davies via email: beewise at talktalk.net if you have any information, items of interest, including amusing stories or any photographs of interest. Photographs can be sent via Email to Jeff for processing into the scrapbook page of this website.
The next Committee Meeting will be held on Wednesday 20th February 2013 – please contact any Committee Member or the Secretary Phil Taylor at 01792 842378 or email narposwansea@yahoo.co.uk if you would like any issue raised
Web Officer - Jeff Davies
© Copyright of http://www.narposwansea.co.uk
© 2003-
All rights reserved.