Swansea Narpo - News - Up until December 2012
Sketty Station * Social News
(1) Some visitors are having difficulty locating the Historical Photograph Albums.
These can be accessed here.

(2) PDF format - You MUST have a PDF reader installed BEFORE you can open and read PDF documents. This includes the Narpo joining form. This explains why some visitors are viewing PDF files as a picture file! You can get the ADOBE reader here.NB. Make sure though that you untick the box to download Mc Afee Security Scan Plus!
*************************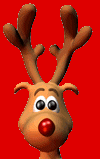 NEATH PORT TALBOT Christmas 'GOMS DO' (Grumpy Old Mens Do)
This years traditional "GOMS" festive get together is being held on Thursday 20th December at the usual venue... The Bottom Brit in Cwmavon. Another chance to catch up with friends and colleagues including those who have moved on from Neath Port Talbot but who come together. For anyone wishing to join us for the first time in an evening of chat, song, and loads of laughs over a beer and a snack in an old traditional pub... then make sure you learn at least one xmas carol/song/joke. Tim Rees will be bringing his well oiled guitar, Songsheets and Mari Lwyd, so be warned.

This evening will guarantee to kickstart the festive spirit, so an open invite extended to everyone, not just Neath Port Talbot. For those regulars - this may be the last "Bottom Brit" GOMS do . Please make the effort to give Terry and Dawn a great GOMS thank you for their 30 years of supporting the local Police.

Venue....................Britania Inn, London Row Cwmavon SA12 9AH.
Further Info... John Cherry - e-mail JC2901@johncherry.org or Mike Harvey 07536096615
P.s. We GOMS keep up with the times and embrace equality – so Grumpy Old Women can join us, but must be really grumpy like the rest of us!
*************************
Volunteering opportunities - Prince's Trust
I am member of NARPO (TVP-Oxon Branch) and currently volunteering with the Prince's Trust, for one day a week, looking to increase the numbers of retired police officers involved, as volunteers, with the Trust's work.

As you may know The Prince's Trust work with 13 to 30 year-olds who have struggled at school, have been in care, are long-term unemployed or have been in trouble with the law. They give practical and financial support, developing key workplace skills such as confidence and motivation. The Prince's Trust help 100 young people every day and more than three in four of them move into work, education or training. More details can be read here...
For more details please contact Bob Clewley on retired.police@princes-trust.org.uk.

*********************************
Charity Night Glyncorrwg RFC - In memory of Vaughan Thomas BSc (Hons)
The 24th November this year would have been our son Vaughans' 30th birthday. As you are probably aware, he died of Cancer in May 2006. We have decided to celebrate the occasion by holding a charity night at Glyncorrwg Rugby Club. We will be raising money for Macmillan Nurses and The Willow Foundation who were very helpful and supportive at a difficult time in our lives, and we have supported them ever since.
Everyone is welcome on the night in question and our intention is to raise money through donations, a raffle and an auction. Entertainment on the night, so far, will include Glyncorrwg Ladies Choir, Bois Afan Choir of Cwmavon, a local band, reformed for the night, comprising of many of Vaughan's friends, and some guest performances. Full details to be confirmed.
We are asking if you, your organization or through your connections, you may be able to assist in any way with our efforts. We fully appreciate that you may already be committed to helping other charities, and if you are unable to assist us on this occasion we understand and wish you well in your efforts as we are sure you wish us in ours. Whether you are able to assist or not, you and your friends are more than welcome to attend on the night.
If you are able to assist in any way, or wish any further information, please feel free to contact us through Chris Thomas on telephone numbers 01639 851664, or 07853907854.
Chris Thomas
***********************
Dear All
I have rescheduled the
Swansea Police Golf Charity Day
for
Friday 16th November
2012 at
Pontardawe Golf Club.
Because it is a month later and the days shorter I have booked the tee for between 09:30 and 11:30. Tee times will be every 7 minutes. I am also still looking for sponsorship for the day. It is only £25 to sponsor a tee so if you could chase up some of your rich business friends and colleagues earning lots of overtime it would be a great help.
If you would like to play but can't get 4 together let me know and I will endeavour to get partners for you.
This is great cause and we are doing it to support Francesca's family and our well love colleague Phil Noble (who has by the way put up his free international tickets for the autumn series as a prize). The family are half way to getting the £45,000 needed to send Francesca to the USA.
For those officers still serving Supt Phil DAVIES is fully supporting this cause and has entered a team to play. I am sure that if you get a problem with your supervisor for time off drop this fact into the conversation and it will make a difference.
This is being held on the same day Wales play Samoa so why not make a good day of it a game of golf a few pints then the rugby in the evening life doesn't get better than that.
I have
attached a poster for the day
if you can get it out in your relevant golf clubs and to friends I would be extremely grateful.
Phil Rees
Investigative Assistant/Cynorthwydd Ymchwillio
Professional Standards Dept/Adran Safanau Proffesional
Skewen Police Station/Gorsaf Heddlu Sgiwen
SA10 6HH
Tel: 01792450648
Ext: 68706
Mobile/Symodul: 07970476583
********************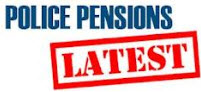 Protect Police Pensions 17th Sept
Responsible department: Home Office

Police Officers cannot strike in protest about serious changes to their pay, pensions & conditions, unlike many public sector workers who plan to strike over attacks on their pensions. We are being told to expect an increase in our pension contributions from 11% to 14.2% of our salaries! We already pay a huge amount into our pension schemes!
Not only that, but we are being told we must work longer before we can claim our pension, and that when we do, it will be worth less! On top of that, we are experiencing a two-year pay freeze together with cuts to our pay and conditions under the Winsor Review.

We call on Government to recognise the absolute uniqueness of the role of Police Officer and to Protect Police Pensions from an unfair attack by retaining the current level of contributions, not extending the time needed to work before claiming and to retain the current conditions of the Police Pension Scheme.
Please sign the Petition here - This affects everyone of us and our families, don't let them get away with it!
*****************
City Inspector's secret role in downing Nazis
- The remarkable story of how a retired Swansea Police Inspector was signed up to infiltrate Hitler's Spy Service has been revealed for the first time...
Read more about it here
******************
Gowerton Police Station - The whole building was sadly, demolished quite some time ago and the only mark to show it existed is a memorial Plaque. A visitor to our website has just recently sent us the below fascinating account regarding the Police Station;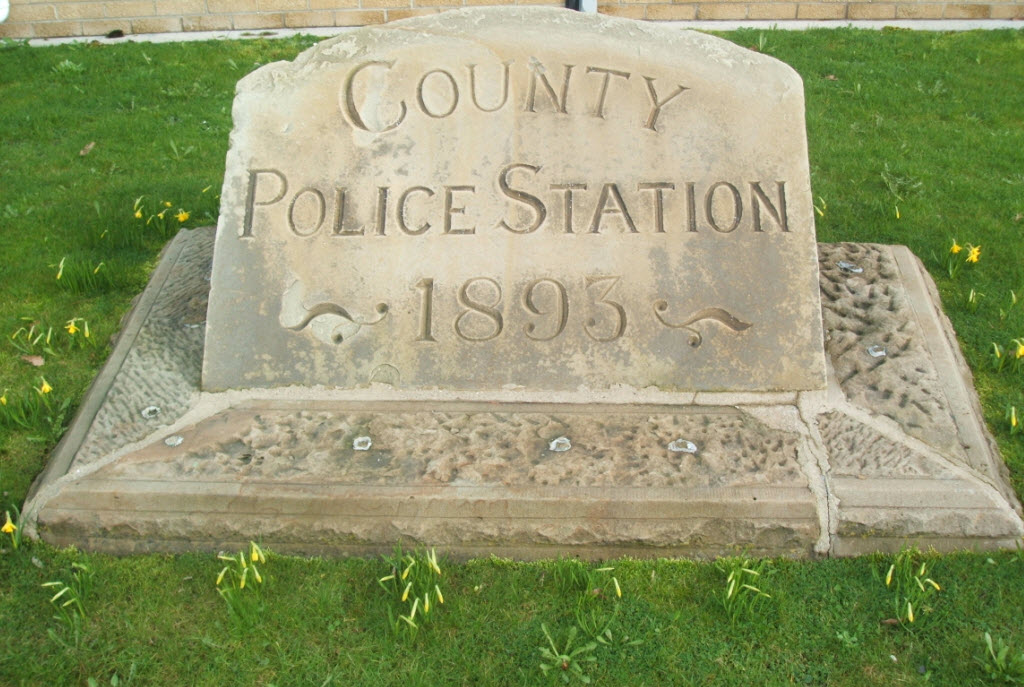 By Email - (10th Sept 2012)
Martyn Henry
Executive Editor on the Cyprus Weekly
Nicosia
Cyprus

I have just been taking a look at your website after doing a web search for Gowerton police station. It was sad to see that the only remnant is the old stone! My grandfather Cyril James Dando, joined the old Glamorgan Constabulary in 1926 and Gowerton was his last posting as Chief Inspector. He retired in 1960. He and my grandmother lived in the house attached to the station. As a very small boy, I once locked the duty sergeant into the cells where he had gone for a call of nature! I was lucky not to end up there myself when my grandfather found out... Other postings were Neath (his first), Taibach and Pontypridd. A fascinating website which really shows how things have changed over the years..
My grandfather was involved in an investigation into the murder of a teenage girl in Taibach in 1949. The killer was arrested and sentenced to death and he was hanged on the same day as another man who committed a separate murder at about the same time. My grandfather was a witness to what became the last double execution to take place in the UK at Swansea prison. I don't know if this is a little morbid for the website but it is a glimpse at how things were done not all that long ago. I didn't know about the Gowerton ghost, but I will ask my mother if she ever heard my grandparents talk about it.

Thank you Martyn - I'm sure this information will be enjoyed by everyone. If anyone else has any photographs/stories to contribute, maybe even about the reputed hauntings at Gowerton Police Station, they would be most welcome! Thanks - Jeff Davies.

West Somerset Blue Lamp Club Luncheon - Tuesday October 23rd

Dear NARPO colleagues,
I am hoping for a little assistance, publicising an event I am arranging please? I am the Neighbourhood Officer for Minehead town and through this role, have come to meet numerous retired Police colleagues, who have moved to the area or have visited it. Read more here...
**************************
Swansea Narpo Yahoo Email address compromised on 29th August 2012

Warning: If you have a Yahoo, Hotmail, G.Mail or any other on'line Email account, it is advisable to change your password on a regular basis. Don't let it happen to you!31st Aug

During the early hours of 29th August 2012, our Swansea Narpo Yahoo Email account was compromised and as a result, SPAM false emails were sent to many members purporting that Phil Taylor is presently abroad and has had his Passport and papers stolen and is asking for money.
Phil is NOT abroad and all is well!
We have now managed to renew and update the password but the damage has been done. Please accept our apologies for the confusion this has caused.
Enquiries reveal that Yahoo is currently being sued for negligence over its disclosure that as many as 450,000 user names and passwords were stolen from one of its sites during the month of July, this year! Unfortunately, it now appears that our details were also included!

Please ignore any further messages purporting that Phil Taylor is in trouble.

Thank you
Jeff Davies
********************
Telephone Computer Scam
Beware of this now quite widespread Scam - Be on your guard, don't let it happen to you!
21st August - 2012
NOTE: If it's already too late and you have allowed access to your Pc, then it's best, for peace of mind to have your computer wiped and the Operating System re-installed. Otherwise, it's likely that malicious software will continue to be used from another source, to extract confidential details!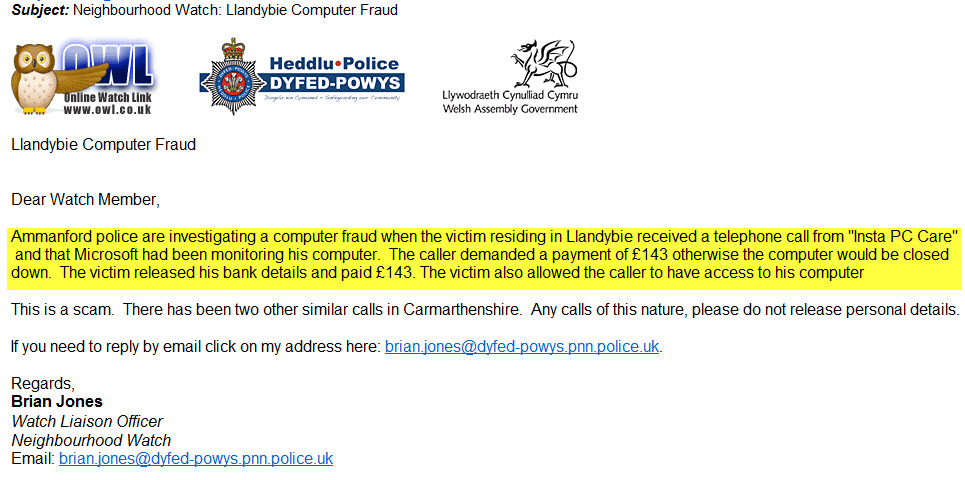 *****************
Stories by Hubert Thomas

- A collection of true and humorous stories submitted by Hubert.
Click here to view (Pdf files) These have been on this website since 2010 but buried in the archives!
Appropriate adults needed - We are keen to recruit both paid staff and volunteers to act as Appropriate Adults and would value applications from individuals who have experience of the criminal justice system and/or supporting vulnerable adults. Full accredited training is provided. Many thanks for taking time to read this e mail. I look forward to hearing from you and your members (particularly those who reside within 1 hour travel time of any of the South Wales police Stations) Click here to view more information...
Regards
Penny Cram
Criminal Justice Lead officer, Hafal, Neath. West Glam.
14th Aug
*************************
Job Vacancies - Please contact them direct if you are interested: 10th August
Job Description - Training will take place in September;
Specialist legal and Security Company run by ex-Police Officer require former Police Officers as self-employed Field Agents to take Witness Statements from clients in their home/work addresses. We particularly require ex-officers in the following areas:- Powys - Carmarthenshire - Pembrokeshire - Wrexham - Caerphilly - Conwy - Denbighshire - Gwynedd - Isle of Anglesey.

The position will require a keen organised approach drawing on all the qualities and skills honed while serving in the Police. Applicants will require access to a laptop, mobile printer and digital camera. Payment will be by the hour and all mileage will be fully expensed. If anyone wishes to discuss any aspect of this offer please do not hesitate to contact myself or my colleagues on 0844 7799 999 or E-Mail INFO@MAPSSOLUTIONS.CO.UK
****************************
Grand Charity Concert in aid of 'Healing the Wounds'

at

Weobley Castle, Gower - Sat 15th September 2012. The event is a Gala Charity Concert in aid of 'Healing the Wounds' an Armed Forces charity based near Bridgend, who deliver support and treatment for Post-Traumatic Stress Disorder (PTSD) to serving personnel, Veterans and the Police, Fire and Ambulance emergency services. Click here for Poster The artists are Ros Evans, Soprano. Richard Allen, Tenor. Nigel Hopkins, Baritone.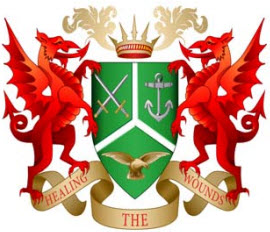 Accompanist Rachel Ramos who has played for many of the great welsh male voice choirs. Trinity Singers of Llanmadog will also be singing and accompanying the artists. There will be a selection of Operatic, Show and Welsh songs. There is a drinks and canapés reception accompanied by Harpist Georgia Kelly from 6pm.
The concert will start at 7pm. At the conclusion of the concert there is a bar and complimentary light supper.Please come along and enjoy an evening of entertainment and song for this worthwhile charity. The Tickets are £25. The dress code is formal. Entrance by Ticket only.For Tickets Please Contact Telephone Numbers 01792 386252 / 386655

Roger Hughes
(ex 2208)
********************
Further to the email I sent you in June, we unfortunately had to reschedule our WGCADA 3rd Annual Charity Golf Day due to the inclement weather. We have been able to secure a new date, and it would be wonderful if you or your colleagues would be able to join us. The new date is Friday 28 September at Gower Golf Club. I have attached the relevant information and registration form. Should you have any other questions please feel free to contact me. Invitation Form - Entry Form

I look forward to hearing from you.

Kind regards
Angela Muir
Fundraising Officer
West Glamorgan Council On Alcohol and Drug Abuse Ltd
42 St James Crescent, Uplands, Swansea SA1 6DR
Telephone: 01792 646421 Fax: 01792 480860 -
8th August
****************************
Retiring Abroad? Retirement should be all about doing the things that make life worthwhile, not walking hand in hand with poverty. But for many British state pensioners who retire abroad , the reality is more complicated. While some expats will have their pension 'up-rated' each year to keep up with inflation, those in one of 120 other countries will not. Their pensions will remain 'frozen' in time, staying at exactly the same level as when they first retired abroad, leaving them to survive on as little as £30 per week.
Help fight this battle! More here...

****************************
Ill Health - Best wishes for a speedy recovery to Les Taylor.

We have received rather sad news concerning ex Swansea Borough Police Constable 58 Les' Hall. Les has come involved with Swansea NARPO since his return to live in Swansea and has reconnected with several of his ex collegues whilst living in Home Gower Residential apartments

Les visited his daughter at Flintham, near Nottingham several days ago but sadly suffered a Stroke. He was admited to Nottingham Hospital but the good news is that following treatment he is much improved. It seems that Les has suggested returning to Swansea but he is far from being fit enough at present He would like to have his Swansea friends acquainted with the circumstances.

I assume that you will pass on the information to all NARPO lads concerned.

Hubert Thomas ( Ex 90 and 2110

If you know of a member's special birthday, anniversary or admittance to Hospital, please inform Bryon Tucker (Welfare Officer) We rely on all of you for updates. Thank you.

Special Birthdays & Celebrations - Congratulations to the following who have special Birthdays between January and March 2013 - Brian Davies, Pat Margrave, Jeff Tuckett, David Jeffreys, June Jones, John Jones, Stuart Powell, Mel Poole, Sheena Lewis, Huw Watkins, Denzil Isaac, David Elvin, Kenwyn Jones, Jacqueline Dyke, Diane Burnell, Brian Jones, Malcolm Lewis, Jeff Weston, Sandra Poole, and belated greetings to Charlie Bevan and Stuart Yeandle both who add another zero in December.

Wedding Anniversaries – Diamond Ken and Joyce Elliot (January) - Morrie and Jean Addison (March) and Golden - John and Daphne Rosser in February.





Summer Bus Trip - The 2011 trip to Wells and Street was reasonably well attended and was enjoyed by all who attended. There was a consensus that more time was required to properly take in all that Wells had to offer – Consequently, We are returning to Wells and the trip will be on Wednesday 5th September 2012, leaving Wellington Street at 10am. The bus is free to members. Please let Brian know if you intend to go!



Christmas Dinner

2012 – is now confirmed – this will be held at Swansea Rugby Club on Wednesday 12th December 2012 – further details in future Newsletters but we can inform you that Car Parking will be allowed inside the ground – opposite Patti Raj.



Watch Out For This Scam!! Police say that the gang usually is comprised of four members, one adult and three younger ones. While the three younger ones, all appearing sweet and innocent, divert their 'mark' (or intended target) with a show of friendliness, the fourth - the eldest -- sneaks in from behind the person's back to expertly rifle through his or her pockets and purses or bags for any valuables being carried. The picture below, caught on CCTV cameras, show the gang in operation.




The secret to staying young: How thinking like a bee can reverse brain aging! 9th July
Read more about it here...

********************

Request for Photographs - The late Chief Supt William Maddy Williams -

25th June




"I found the site this morning as I was trying to locate some pics of my late father, from his time in the Swansea Borough Police and, more recently, the South Wales Police. I see you have a picture of him receiving a presentation and I was hoping you could enlighten me as to what this was for? Also, I am assuming the picture was scanned in, do you have any idea how I might obtain a better copy and do you have any leads as to how I might obtain any other pics that might be in existence?! Nigel Williams - 25th June 2012

Can anyone assist please and maybe have further photographs as well as information?

Please reply direct to Jeff Davies - Email: beewise@talktalk.net

Thank you.

Request for photographs - Ian Arundale
Ian ARUNDALE who was divisional commander in Swansea some years ago is retiring as Chief Constable of Dyfed Powys Police in June this year. We have had a request for some photographs of when he was our div-commander. If you have any in your collection, they would be very much appreciated. Please contact any committee members. Thank you.

********************

Afternoon Tea

- UPDATE - The first inaugural Swansea Narpo Branch Afternoon Tea meeting Tea/Coffee Sandwiches and Cakes took place at Norton House, Mumbles on Thursday 21st June. The occasion was very popular and was enjoyed by all who attended. Photographs to follow very soon! A Million thanks to Brian Jones for arranging everything and to all the staff at Norton House who made us all feel very welcome!!

The 2012 AGM/Reunion took place at Dunvant RFC on Wednesday 19th April. It was a very successful evening with a short meeting followed by a really nice Buffet and a Quiz. Many thanks to all who attended and welcome on board to Stuart Yeandle, a new Committee Member - Fresh young blood is always welcome!
What a surprise? The Committee were re-elected en-bloc – PLUS a new Member – Welcome to Stuart Yeandle. The Meeting was followed by a first class buffet and then a Fun Quiz. We also had visitors – Clive Cowey from Dyfed Powys and Margaret Morgan – Gwent who is also our Regional Rep. Clive said that their Branch have a Coffee Morning once a month at O & F (Italian Coffee Shop) Unit 19 - St Catherine's walk, Carmarthen. SA31 1GA and that any member of our Branch would be most welcome - 1st coffee is on the house. The forthcoming dates are listed on the Dyfed Powys Narpo website - http://www.dyfed-powys-narpo.org.uk/
PMAS Investment Bond - Police Mutual are rewarding NARPO members once again. With so many investment options to choose from and interest rates at a record low, finding the right home for your money can be difficult. If you're looking to make more from your money, talk to Police Mutual about their Guaranteed Investment Bond and the latest reward for NARPO members. Read more about it here... (PDF file) 16th May
Holiday Autos Competition - 25th Anniversary - Win £25 each day - More here
Narpo Axa Insurance Policy
I received a phone call today (27th April) from one of our members who had just received his travel insurance renewal in respect of the Narpo Axa policy. He was rather troubled to read a note saying "please be aware of important changes to this policy, which are contained in the important changes leaflet". There was no leaflet enclosed or attached. He phone the company who assured him that there were no changes and also said they had received many similar calls from worried customers. Whilst not wishing to disbelieve them he felt that this information should be circulated in a written form, and asks if you are able to do something about it?

I am writing to Wakefield Narpo to point this out to them and their reply and any further correspondence will be posted here.

Phillip Taylor
Secretary
Swansea (98)

Police Museum - Bridgend - Donating memorabilia.
Ross Mather is the volunteer custodian of the South Wales Police Museum at the South Wales Police Headquarters in Bridgend and is appealing for memorabilia for display at the Museum. These are particularly sought from Cardiff, Swansea, Merthyr Tydfil, Neath as well as the former South Wales non - Home Office police forces of the older Railways and Docks companies. More details here...

Visit to the 'Old' Central Police Station - CPS.

HOW SWANSEA HAS CHANGED – SLIDE SHOW AT LLYS GLAS

On Tuesday 23rd October 2012 we have arranged a Slide Presentation of how Swansea has changed over the years, hopefully including police aspects.It will be presented by Royston Kneath who is very experienced and has a treasure trove of old Swansea views. Because you all like an afternoon nap the show will start at 2pm and will only last for about 45 -50minutes. Following this we will have an Afternoon Tea/ Coffee sandwiches and cakes and you will have an opportunity to see the various changes made to the building since you last worked there.

The cost to members is £3 and non member guests £5.95 – again they are welcome. Please send your cheques to Brian - you can pay on the day if want to leave your decision until nearer the time but it would be nice for us to know the approximate number.

Old News: Earlier in April this year, members of Swansea Narpo were invited by Mr David Jones (thanks again David) for a tour of the 'old' Central Police Station in Swansea, fondly known as the CPS. Major changes have been made since the changeover and we were fortunate to be able to inspect areas which are not normally open to members of the public. A short account together with photographs can be read here.

Sketty 'Old' Police Station - Hello Phil, I came across your site by accident...im trying to find out a little bit of information in regard my great grandfather of whom I attach a picture.and I was hoping someone in your group may know the answer. He was an officer in Sketty between 1882 and 1884 and wondered do any of you know if there was a station there or perhaps just a box (tardis)and where it may have been located? (More information on a new dedicated Sketty Police Station page)

Updated 30th Sept

To be honest im not expecting any of you to have actually worked with him and remember him personally..!!!...:) but any information would be helpful as im attaching photos to his career in my project.
Thanks for your time.
Kind regards.
Paul Gibson (April 2012)
New! Life of a Swansea Policeman - Inspector George Jones REES - 1877 - 1962
compiled by Chris Amundson - April 2012. A facinating glimpse of Police life, way back in time!

NARPO disappointed with Chancellor's "tax raid

on retired police officers" More here... 26th March

********************************

Sign Arthur's petition to reverse the freeze on age related tax allowances.


Britain's biggest pensioners' organisation, the National Pensioners Convention (NPC) is backing a new online petition started by pensioner Arthur Streatfield, from Bath, calling on the government to reverse its decision to freeze the age related personal tax allowances for the over 65s from April 2013. SIGN HERE
Tinker Taylor Productions - Contributors needed for PFEW Conference film
I have been tasked with finding contributors for this film. We are looking for a wide range of officers to participate in this film,both male and female, serving and retired, from all federated ranks and from throughout England & Wales, who together paint the picture of policing riots over the last six decades.
More here (PDF file) 12th March
Ill Health Pensions - Following a recent Court judgement that Home Office Guidance on pension reviews at the age of 65 is unlawful, members who may have been adversely affected should receive communication on this in the next month. If you are affected and have problems then contact Narpo HQ at Wakefield for further advice.

Injury on Duty Award

- High Court Decision 2nd Feb 2012
Great news for those affected by HOC 46/2004. A recent High Court decision has confirmed that the guidance contained within HOC 46/2004 is not in accordance with the Regulations. For further information and full decision see Narpo HQ website.

New Search Engine

-

The whole web site is now being automatically indexed every month. If you wish to carry out a search, maybe to find a photograph, simply enter a name or subject into the box provided. This service is free and is therefore advert based. The results are shown below the adverts! Jan 2012
Would you like to find out where our visitors are coming from? You may be surprised!
Simply select 'BY LOCATION' on the Sitemeter menu below 'Recent visitors'.
As from 1st April 2012 anyone applying for a new badge or re-applying because their old one has expired (they last every 3 years) will have to see an Independent Mobility Assessor. This is likely to be an occupational or physio therapist who is privately employed by the local authority.
Read more here (Jan 2012)


QPM for C/Supt
Many congratulations from all at Swansea Narpo to Chief Supt Mark Mathias
'The officer responsible for policing in Swansea and Neath Port Talbot has been awarded the Queen's Police Medal for distinguished service. South Wales Police chief superintendent Mark Mathias said be was "very humbled" to be granted the honour for doing what he considered his duty to the community'. More here

The Royal Cayman Islands Police Service
Some of you will probably already be aware that two of our colleagues, Dave Rees and Mike Cranswick are presently working as Detectives far, far away in the Caribbean. Whilst we are presently suffering Gales and Hailstorms, please spare a thought for them, braving the 28c sunshine and having to work in it as well!!! We have very kindly been sent a few photographs which can be viewed on a new page right here.

Injury on duty - Pension - Some good News
Police face huge compensation bills after unlawfully cutting the pensions of some retired officers in a bid to save money, with Yorkshire's largest force expected to be the most severely affected in the country. Read more here
New Members Updated May 2012 - Welcome to John Green and Ian Williams.

Bereavements - Condolences to the families of Lance Benson, Owen Lewis, Mike Cram, Marjorie Taylor and non members John Williams (Ex Det Ch Supt) - Gordon Davies (2082) – Orllwyn Jones, Brian Rodden Ex Training Sgt)

Back to top
Job Opportunities
SERVOCA RESOURCING SOLUTIONS are still looking for retired Police Officers to work in South Wales and West England regions. The positions range from Civilian Investigators • Disclosure Officers • House 2 House Enquiry Teams • CCTV Viewing • PNC Operators - Communication Officers• Intelligence Analysts/Researchers• NPIA Accredited Financial Investigators• Enforcement Officers• Incident Room Staff; Holmes Staff• Case File Preparation• Public Enquiry Officers• PCSO Trainers• Scenes of Crime Officers.
Please contact Amanda Butler at Servoca: Tel: 0845 073 7800/7800 .
Email: amanda.butler@servoca.com or view website www.servoca-police.com
G4S (was Securicor) - have a wide range of job opportunities for retired officers. Contact Rachel Barham at Tel 020 8249 6614 Fax 020 8249 6397 Email rachel.barham@policerecruit.co.uk or visit their website at www.policerecruit.co.uk
Holiday Accomodation
Ret'd Sgt Julia Brown North Wales offers a 2 bedroom Mobile Home Holiday accommodation at Camps du Pylone,Antibes nr Nice, France.Prices range from £160 -£410 per week, with Special Offers of 4 for 3 during April and May. Julia can be contacted at Tel: 01492-879108 or by Email at juliabrownsword@lineone.net More details can be viewed on our website or at www.brownsword-mobilehomes-nice.net co.uk

Branch Website
We try to put all the up-to-date information on this website, (normally updated on a daily basis) including doo's, sadly but also, obituaries and details of funeral arrangements if we receive the information in time. It's requested that changes of personal circumstances e.g. address, especially Email addresses should be passed to Phil Taylor - E mail - narposwansea@yahoo.co.uk
Our website www.narposwansea.co.uk is expanding rapidly and contains many items of interest for everyone - far too many to include in Newsletters. The number of web visits from outside the area is also growing.
Under Contacts on top of the Home Page, you will find buttons which automatically create a blank Email for you to send to Jeff (Webmaster) or Phil (Secretary) You may find it easier to find photographs, etc by using the new search engine on the Home Page, just type in the relevant search words.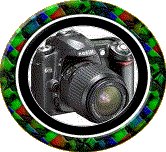 Please contact Jeff Davies via email: beewise at talktalk.net if you have any information, items of interest, including amusing stories or any photographs of interest. Photographs can be sent via Email to Jeff for processing into the scrapbook page of this website.
The next Committee Meeting will be held on Wednesday 31st October 2012 – please contact any Committee Member or the Secretary Phil Taylor at 01792 842378 or email narposwansea@yahoo.co.uk if you want any issue raised
Web Officer - Jeff Davies
© Copyright of http://www.narposwansea.co.uk
© 2003-
All rights reserved.