G4S Events Tactical Support Team
Recruitment (Jan 2012)
In 2011, G4S Events created an Event Tactical Support team to support their stewarding operation at all events including festivals, gigs, sporting events and venues. The team predominantly replaces roles carried out by Police at the above events including searching, evidence handling, proactive targeting, ejection processes and patrol work. Due to its success the team is expanding nationally to 140 operatives including supervisors, ex officers have the opportunity to join the team in specific geographical locations one of which is this area. Please view these documents (pdf) for further information. Doc 1 - Doc 2
Queen's visit to Llanelli in 1953 - Appeal from Dyfed Powys Narpo
We have had a request from the Press Officer in Carmarthen, on behalf of a TV production Company, to find an officer who would have been on duty in Llanelli on the day the Queen visited in 1953. They have fantastic footage of the visit and are hoping to interview an officer about his reminiscences of the day. Filming should take place next month but they'll need to make contact before then; please contact me if you able and willing to help and I will send on to Catharine.
Regards, Clive Cowey MCMI NARPO Secretary/Treasurer,
e.mail/e.bost: narpo36@googlemail.com
QPM for C/Supt
Many congratulations from all at Swansea Narpo to Chief Supt Mark Mathias
'The officer responsible for policing in Swansea and Neath Port Talbot has been awarded the Queen's Police Medal for distinguished service. South Wales Police chief superintendent Mark Mathias said be was "very humbled" to be granted the honour for doing what he considered his duty to the community'. More here

Crime and Policing Website for England & Wales
This website provides you with helpful information about crime and policing in your area.

New Membership Card
As reported in the November 2011 edition of NARPO News, we will be issuing a new style membership card to all existing and future members in early January 2012. More details here (PDF File)
The Royal Cayman Islands Police Service
Some of you will probably already be aware that two of our colleagues, Dave Rees and Mike Cranswick are presently working as Detectives far, far away in the Caribbean. Whilst we are presently suffering Gales and Hailstorms, please spare a thought for them, braving the 28c sunshine and having to work in it as well!!! We have very kindly been sent a few photographs which can be viewed on a new page right here.


The 2011 Christmas Lunch was held at The Manor Park, Clydach on Wednesday 14th December.
Once again, it was a great success with over 80 members attending. The food served by ever willing Staff was excellent and a big vote of thanks is extended to all, especially to Brian Jones for once again organising this annual event.A grand total of £240.50p was raised in the raffle, which will be ploughed back into our funds for all to enjoy at a later date. Many thanks to all for your support and attendance. Photographs now available...

Researching the History of Llys Glas - Former Swansea Central Police Station
My name is Tim Kelly and I am researching the history of Llys Glas.I work at Llys Glas as an artist and would like to interview people who have worked there in the past. The buildings 100th anniversary is due in 2013 and I would like to stage a series of events to mark the buildings centenary and would like to hear from people with experience of the site. I want to record and document people's experiences and of course would also include anonymous interviews. I would like former officers to contribute to an exhibition of art works that can be displayed at the former station to commemorate the former history of the building.

Many thanks - Tim Kelly - Llys Glas studios, Studio five, Alexandra Rd, Swansea - Email: llysglasartists@yahoo.com

NB. We already have a page dedicated to the former Swansea Central Police Station which can be viewed here

Lynette White case
Please find below the brief statement that has been issued from South Wales Police regarding the Lynette White case.

Following the discontinuance of proceedings in the trial of former police officers and others accused of conspiracy to pervert the course of justice in relation to the Lynette White case, the Chief Constable of South Wales Police has decided that it is in the public interest that the matter is voluntarily referred to the Independent Police Complaints Commission for its consideration.

Injury on duty - Pension - Some good News
Police face huge compensation bills after unlawfully cutting the pensions of some retired officers in a bid to save money, with Yorkshire's largest force expected to be the most severely affected in the country. Read more here
Overpayment by Capita.
It appears that quite a few retired officers, who are also in receipt of industrial injuries payments, have received a letter from Capita in the last week, telling them they have been overpaid. This is because the industrial injuries payment should have been deducted from their pension, (like we used to have our sick benefit deducted many years ago).
This is then followed up with a second letter telling them the amount they have been overpaid, and asking for a percentage of it to be repaid. They are asked to make an offer of repayment terms.You might remember that one of our members received such a demand several months ago and has now made a bit of headway in the matter. The main Narpo website has information on this matter and the staff at Wakefield, Steve Edwards in particular, are very helpful. This e-mail is circulated for your information. Any Swansea Narpo Members affected can also speak to Phil Taylor or any of our committee members.

It's on occasions like this that being a member of Narpo can be very beneficial. It costs less than £20 per year to join and enjoy the benefits - which covers both partners. The application form to join can be downloaded here. You MUST have PDF software such as Adobe Reader installed to view PDF documents otherwise you may just be looking at a picture file! (See note at top of page)

Request for Photograph
Pat Smale - widow of the late Hugh Smale has been requested by Hugh's family to see if we have any photgraphs of Hugh in uniform. Bryon has however send her a recent picture we had which inclded Dick Smale - father of Hugh who was also a Swansea PC. Further photographs would be most welcome, sent to the below named address. Thank you.

Pat Smale : Tel: 01792-290641 or Email Smalepat@aol.com

Villa accomodation in Amsterdam and Lake Lugarno, Italy.
Thanks to a kind offer from Lord Wolf of Barleugh and his family, NARPO members have FREE access to two of the family villas for an initial period up to September 2013. This offer is extended to Narpo Members only - Full details can be obtained by logging in to the Members only section of our website.
Summer Trip - The 2011 trip to Wells and Street was reasonably well attended and was enjoyed by all who attended. There was a consensus that more time was required to properly take in all that Wells had to offer – Consequently next year's trip will be to Wells only. The trip will again be held in early September – further details to be published in future Newsletters.
New Members Updated Jan 2012
Welcome to: Tanya Crawford (Yates) now a Beauty Therapist in Newport - Welcome on board Tanya :-) Phillip Jenkins, John Cherry, Chris O'Brien, Bob Ware, Wendy Slade, and Paul Krauze.

Bereavements - Ex. Insp Dennis Leach (Traffic), Kerry Lewis Ex. Dc. Swansea and RCS.



Ill Health -
5th Feb - Update - Not content with being at home doing all the dishes and hoovering, Jeff somehow managed to aquire a severe infection in his wound which meant he had to go back into hospital, this time at Glangwili. Jeff came home today, 5th Feb and Danna is expected to come home tomorrow. 2nd Feb - Danna Davies (Wife of Jeff Davies) admitted to Prince Phillip Hospital for a replacement Hip Operation.

28th Jan - Lance Benson is still in Morriston hospital after 2.5 months and is expected to be there for the next few weeks. More on the Feedback page.

26th Jan - Jeff Davies is now back home after a two day stay at Prince Phillip Hospital for a Bunion removal and cartillage reconstruction (not laser but a good old fashioned hand saw and file! NB. Web page updates have now resumed as per normal:-)

12th Jan: Cheryl Taylor is recuperating after a bunion operation.
.
6th Jan - Information received from Eric Place to say that he had visited Owen Lewis who is still at Brynfield Nursing Home. Eric said that Owen was not at well and is losing his memory. Owen is 96 years old, cannot see and is almost totally deaf and not only is he the oldest retired Police member, he is also the last surviving officer who had joined the Force before World War 2.

Malcolm Humphries has had his heart operation and has come through very well. Doctors are all happy with his progress. Now discharged from Hospital (11th Dec)

Gareth Jones was admitted to Morriston Hospital with a kidney problem but now discharged as an Out-patient. We also send best wishes to: Connie Collins, Lyn Beynon, Stuart Yeandle, Beryl Thomas, and Eric Place.

If you know of a member's special birthday, anniversary or admittance to Hospital, please inform Bryon Tucker (Welfare Officer) We rely on all of you for updates. Thank you.

Special Birthdays & Celebrations - Congratulations to the following who will celebrate special Birthdays and
Anniversaries between Januaryand March 2012- Geoffrey Evans, Bob Topliss, David Davies, Jeffery and Jenny Brain, Mary Jones Dai Dyke, Julia Davies, Roy Pascoe, Alan Davies, Selwyn Davies, Brian Frame, Glen Gwylym, David Hughes and Larry/Agnes Hughes- Diamond Wedding, and Peter/ Barbara White Golden Wedding.

Back to top

Branch Website
We try to put all the up-to-date information on this website, (normally updated on a daily basis) including doo's, sadly but also, obituaries and details of funeral arrangements if we receive the information in time. It's requested that changes of personal circumstances e.g. address, especially Email addresses should be passed to Phil Taylor - E mail - narposwansea@yahoo.co.uk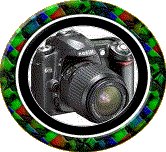 Scrapbook photographs
New Archive pages have now been added to the web site which contain previously submitted 'new' photographs. These are of higher quality than those contained in the Scrapbook Album. Please feel free to download at your leisure (Right click/Save as)
Ps. The original 'mostly higher quality' photographs' are normally retained and copies are available 'for free' by email attachment, upon request. Ed.
Also, please contact Jeff Davies via email: beewise at talktalk.net if you have any information, items of interest, including amusing stories or any photographs of interest. Photographs can be sent via Email to Jeff for processing into the scrapbook page of this website.
Web Officer - Jeff Davies
© Copyright of http://www.narposwansea.co.uk
© 2003-
All rights reserved.