News archive :

Up until November 2011
Villa accomodation in Amsterdam and Lake Lugarno, Italy.
Thanks to a kind offer from Lord Wolf of Barleugh and his family, NARPO members have FREE access to two of the family villas for an initial period up to September 2013. This offer is extended to Narpo Members only - Full details can be obtained by logging in to the Members only section of our website.
The 2011 Christmas Lunch will be held on Wednesday 14th December at The Manor Park, Clydach. 12.30 for 1pm. The Menu can be downloaded here. Cost is £10 per head to Members and £13.50 for non-member guests. NOTE: If you wish to attend then please phone Brian Jones on Tel: 01792-299762 indicating your preferences. Cheques to be made out to "NARPO - Swansea Branch " and sent to Brian at 35 Moorside Road, West Cross, Swansea , SA3 5EZ. Raffle Prizes will be gratefully received. Thank you.
Note: To the various groups of members who meet socially - why not attend this year, we can arrange specific tables for you! If any member has travel difficulties in getting to Clydach then please contact any Committee Member and we will arrange to get you there.
Police pension increase
The annual reporting of the CPI, published October 18th for September 2011 confirms that the annual percentage increase for police pensions, 2012 will be 5.2%.
As from the 1st January 2012 the minimum subscription to join Narpo will be £18.48, this amounts to £1.54 per month. (Still a bargain)
Lack of Public Toilets
Dear colleagues,

My name is Iwan and I am the Communications Officer for Age Cymru.
I need your help to publicise the Welsh Senate Of Older People's 'P is for People' campaign and the day action against toilet closures at the Assembly on 16 November. Nancy Davies, Phyllis Preece and John Vincent are going to be representing WSOP in media interviews on 16 November. We also need someone who can talk about their own personal experiences of how a lack of toilets affects them in their daily life.

Maybe there aren't enough toilets in your local town centre, and you're worried about going shopping in case you get caught short? Perhaps you have to plan every journey away from home so that you have regular toilet stops? Whatever your experience, if you find that your daily life is affected by a lack of public toilets, and you'd be happy to talk publicly about this, please contact me on 029 2043 1562 for a chat. I can talk you through everything that speaking to the media may entail, as well as providing you with moral support and guidance.
If you are able to help, please contact me.
I look forward to hearing from you.

Kind regards
Iwan

Iwan Rhys Roberts
Communications Officer
Swyddog Cyfathrebu
029 2043 1562
Iwan.Roberts@agecymru.org.uk
NB. An ideal opportunity then to discuss introducing FREE Toilets at existing car parks at the same time.
After all, car parking fees are far too expensive and it would be nice to get something for our money!

Neighbourhood Watch Warnings
If you have got old folk living nearby or who may rely on you for advice, please try and warn them of the scams that are going on - dark evenings, an unhappy economic climate, quite a lot of con men out there and firework night approaching - advise them to put the chain on the door before opening it. If they have no chain, why not buy them one and fit it (Age UK will do so)

Keep safe
Eric Beetham (Newport Council)

Water Paintings
We have had a Water Paintings Gallery page for quite some time.
This has just been updated with 3 new paintings, kindly submitted by John Gronow.
New contributions are always welcome.

South Wales Police Band
A letter from Phil Pinnington

As you will probably know the South Wales Police Band is still going strong and is now 30 years old.
These days it is made up of serving Police Officers, Civilian Staff, retired Officers and Volunteers from the community. We are all now officially classed as 'Police Volunteers' and have been vetted accordingly. We have a page on the Bobby website which you could probably link too.

We perform all over the South Wales Area, parades - concerts, and most years have a trip away which are always successful and great fun. For example, Last weekend we went to Dorset and did a concert in Salisbury and parades in Bridport. At the beginning of October we are going to London to do a concert at Chelsea Hospital. In the past we have been to France, Belgium and Scotland. We rehearse once a month at Waterton in Bridgend and generally have at least one engagement each month.

We are at present in the position where we need to recruit more volunteers, both brass instrument players and drummers. Retired Police Officers would be most welcome because as representatives of the Police Service, they will already be aware of the standards of behaviour required. But the opportunity is open to all adults (17+), subject to vetting procedures and the ability to play the instrument. Many of us have returned to playing after many years, it's a bit like riding a bike. Also most of us play with another band as well.

I wonder if it would be possible for you to use the Swansea Narpo website and possibly the news-letter to reach members in the hope that some may fancy the idea of joining us. Or they may have a relative or friend who may be interested.

Kind Regards,

Phil Pinnington

PS. Do you have links with the Bridgend and Cardiff Narpo folk -
If so can you pass this on to them, it would be a great help.
9th September
Job Vacancy - South Wales Police - Key Role Major Crime Investigator
Gymnasium use at Police Stations
Narpo members are welcome to use the Gymnasium facilities at Swansea Central and Cockett Police Stations but they must retain membership of the Divisional Athletic Club to participate. Please note that access to Cockett is now restricted to daytime only. Note: There have been problems of late in gaining access using the Narpo card as identification. This matter is in hand and hopefully will be resolved asap.
Members Live FORUM -A brand new 'Live' Forum for discussions,
questions and comments.

When you next visit our website why not check out our new 'live' Forum. This is an opportunity for you to share your views on any topic, suggest new topics, make suggestions, share your good or bad holiday experiences, recommend or even not recommend particular firms or tradesmen. You have to register in order to 'post', but you can make these contributions under a pseudonym if you so wish (there are safeguards to prevent unauthorised use). Because it's 'live' the Forum can sometimes be more up to date than even the website!
If you want to know more information, please contact our Webmaster Jeff Davies by Email: beewise@talktalk.net

Royal Military Police Association
I am a member of the Cardiff Branch of NARPO, after serving 30 years in Cardiff, I am also an ex member of The Royal Military Police. A number of ex Military Policemen living in South Wales are in the process of forming a South Wales Branch of RMPA. Could you please pass on the following information to your members, I have already approached the Cardiff and Glamorgan Branches.

The Royal Military Police Association is looking to set up a Branch in South Wales , any former members of the Corps or WRAC (Provost) interested in making contact please forward details to Steve McManus at bluebear2@sky.com

Thank You Gareth Laugharne

Coming soon - Documents only page
CPS - The 'Old' Swansea Central Police Station
Very little was known to us at Narpo, regarding the history of the old Swansea Central Police Station.
We were approached by the present tenants to see if we could provide some backround information for their new home. Thanks to our members, we now have much more information on this special page here. Thanks to all for your submissions.
Here's your latest complimentary copy of Police Life Newspaper.
May 2011 (PDF) The digital edition boasts some of the latest publishing technology including: • Page turning by clicking on the bottom right or left hand corners of each page. Navigation throughout the paper plus zoom in and out of each page • Book marks and much more..... Enjoy - Previous issues: February 2011- April 2011
Billboard is a bi-monthly magazine produced for all South Wales Police Employees. It is published in the last week of February, April, July, August, October and December. It can be downloded from the South Wales Force web site or from - this page November edition released - 30th November -

LATEST

: June 2011 (6.7Mb) - Right click - Save link as
New Members
Welcome to Joyce Makin ( From London), Graham Bundock, Stephen Mapp ,Bob Topliss, Terry Lewis and Philip Evans.

Bereavements -
Geoff Davies (Ex Licensing Sgt), Angie Evans – wife of Vernon, Non- member Bruce Richards Evans - (Gorseinon) Alun Davies – (Van Driver – Morriston), Terry Evans - Retired Chief Supt Dyfed Powys – (was an Inspector in Swansea in 1960's)



Ill Health
Stuart Yeandle is being admitted to Hospital for Hip Replacement.

Judith (wife of Derrick Michael) has recently been released after a 6 month stay in Hospital
as result of serious problems following an operation.

If you know of a member's special birthday, anniversary or admittance to Hospital, please inform Bryon Tucker (Welfare Officer) We rely on all of you for updates. Thank you.

Special Birthdays & Celebrations -
Congratulations , to the following who celebrated special birthdays in the Summer but did not receive a mention in the last Newsletter) - Ann Humphreys, Julia Ballinger and Mary Williams –
(sorry girls) AND – to those celebrating between September and December – Pauline Baldwin, Neville Jones,
Colin Wooldridge, John Price, Esmie Davies , Ruth Powell, Joe Trigg, Laura Lewis, Grey Phillips, Leighton Jenkins, John Lewis, Charlie Paice and Pat English. ALSO Golden Weddings during this time for Malcolm and Lynne Mages, Dennis and Pam Pritchard, Len and Julia Ballinger.

Back to top


Update - Posponed until next year (2012)
Cine Race Evening was to have been held at the Red Lion Morriston on Wednesday 12th October 2011.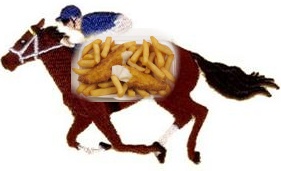 Important - Members attending events are asked please to contact Brian Jones on Tel: Swansea 01792-299762 so that he will know how much food to order!



The Bus trip this year was to Wells & Street, Somerset on Thursday 8th September - A good day was had by all who attended. Many thanks to our driver -
Keith Carne for a safe and pleasant journey. Photographs can now be viewed here.




Back to top

Holiday Accommodation - Retired Sgt Julia Brown – North Wales is offering 2 bedroom Mobile Home Holiday accommodation sited at Camps du Pylone, Antibes nr Nice, France. Prices range from £160 -£410 per week, with Special Offers of 4 for 3 during April and May. Julia can be contacted at 01492-879108 or by Email at juliabrownsword@lineone.net Fuller details can be viewed on our website or at www.brownsword-mobilehomes-nice.net

Branch Website
We try to put all the up-to-date information on this website, (normally updated on a daily basis) including doo's, sadly but also, obituaries and details of funeral arrangements if we receive the information in time. It's requested that changes of personal circumstances e.g. address, especially Email addresses should be passed to Phil Taylor - E mail - narposwansea@yahoo.co.uk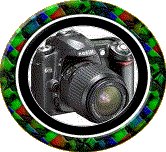 Scrapbook photographs
The very latest photographs submitted to us can now be viewed on a new holding page, created specially for this purpose. As soon as there are sufficient new photographs, they will be added to the main Scrapbook page. Also, a new Archive page has been added to the web site which contains previously submitted 'new' photographs. These are of higher quality than those contained in the Scrapbook Album. Please feel free to download at your leisure (Right click/Save as)
Ps. The original 'mostly higher quality' photographs' are normally retained and copies are available 'for free' by email attachment, upon request. Ed.
Also, please contact Jeff Davies via email: beewise at talktalk.net if you have any information, items of interest, including amusing stories or any photographs of interest. Photographs can be sent via Email to Jeff for processing into the scrapbook page of this website.
Web Officer
Jeff Davies
© Copyright of http://www.narposwansea.co.uk
© 2003-
All rights reserved.