The Future of Narpo - Have your say here -
New Members
Welcome to Simon Thomas, Colin Jenkins, Brian Baynham, Ritchie Jones, John Jones, Andrew Rees, Bill John, Dean Phillips, Kaye Jones, Andy David and Colin Wooldridge -The Younger one
Bereavements - Margaret Evans (wife of Ianto), Kathleen Rees (widow of late David Rees Pontardawe), Wally Williams, Doreen Nicholson, Pat Bayley (Secretary to C/Supt Cockett)

The 2011 AGM took place on Friday 8th April at Dunvant Rugby Club.
A nice social evening was had by all who attended. It was nice to see so many new members
some of whom have only just joined Swansea Narpo.

We now have a new lady committee member, welcome aboard Sheena Davies!

Another Cine Race Evening will be held at the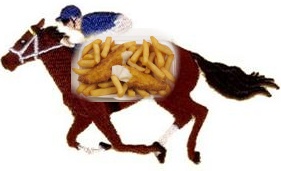 Red Lion Morriston on Wednesday 12th October 2011.
More details later - Important - Members attending events are asked please to contact Brian Jones on Tel: Swansea 01792-299762 so that he will know how much food to order!

The bus trip this year will be to Wells & Street, Somerset on Thursday 8th September 2011 - More details to be announced in next Newsletter.Please note:
The date was a originally a day earlier - please re-adjust your Diaries!
Bus to leave Quadrant rear of Tesco- at 10.0am - no charge for the bus.
Please contact Brian on: Tel: 01792-299762 to reserve your seat.


The 2011 Christmas Lunch will be held on Wednesday 14th December at The Manor Park, Clydach.

A nice time was had by all who attended last year so it has been decided to attend here once again. More details in future Newsletters.


Back to top



Ill Health Latest - Gwyn Watkins has recently been in hospital beeing treated for heart problems.


Huw Griffiths has recently been hospitalised for a replacement hip and is undergoing therapy.

Angie Evans - wife of member Vernon, is undergoing treatment for cancer problems.
* Bruce Evans is suffering from a brain tumour. He is a member of the Glamorgan Branch and they are aware of the problem. He worked in Gorseinon for many years with lots of our members

We send best wishes for a speedy recovery to Graham Thomas, Graham Davies, Danna Davies and Hilda Johnson. Update of member's details, etc. If you know of a member's special birthday, anniversary or admittance to Hospital, please inform Bryon Tucker (Welfare Officer) We rely on all of you for updates. Thank you.
Special Birthdays & Celebrations -
Congratulations to the following who celebrate special birthdays between April and June 2011: Brian Hopkins, Gladys Spencer, Tom Evans, Jan Huxtable, Gwyn Watkins, Marjorie Rees, Jennifer Owen, Lilian Morris, Gareth Jones and Ray Norwood.
Back to top


Job Opportunities -

1. SERVOCA RESOURCING SOLUTIONS are currently looking for retired or retiring Police Officers to work in South Wales and West England regions. The positions range from Civilian Investigators • Disclosure Officers • House 2 House Enquiry Teams • CCTV Viewing • PNC Operators • Communication Officers• Intelligence Analysts/Researchers• NPIA Accredited Financial Investigators• Enforcement Officers• Incident Room Staff; Holmes Staff• Case File Preparation• Public Enquiry Officers• PCSO Trainers• Scenes of Crime Officers.

Please contact Amanda Butler at Servoca: T telephone: 0845 073 7800 0r 0845 073 7800 .
Email: amanda.butler@servoca.com or view website www.servoca-police.com
2.G4S Police Recruit is a specialist recruitment business dedicated to
ex-officers of all ranks, to Police forces, local & central. More details can be
found here. Tel 020 8249 6614 Fax 020 8249 -6397
Email rachel.barham@policerecruit.co.uk or visit their website www.policerecruit.co.uk
Holiday Accommodation - Retired Sgt Julia Brown – North Wales is offering 2 bedroom Mobile Home Holiday accommodation sited at Camps du Pylone, Antibes nr Nice, France. Prices range from £160 -£410 per week, with Special Offers of 4 for 3 during April and May. Julia can be contacted at 01492-879108 or by Email at juliabrownsword@lineone.net Fuller details can be viewed on our website or at www.brownsword-mobilehomes-nice.net



Branch Website
We try to put all the up-to-date information on this website, (normally updated on a daily basis) including doo's, sadly but also, obituaries and details of funeral arrangements if we receive the information in time. Changes of personal circumstances e.g. address, especially Email addresses should be passed to Phil Taylor at 01792-450688 (work) or by E mail - narposwansea@yahoo.co.uk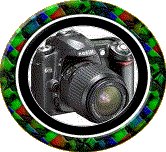 Scrapbook photographs
The very latest photographs submitted to us can now be viewed on a new holding page, created specially for this purpose. As soon as there are sufficient new photographs, they will be added to the main Scrapbook page. Also, a new Archive page has been added to the web site which contains previously submitted 'new' photographs. These are of higher quality than those contained in the Scrapbook Album. Please feel free to download at your leisure (Right click/Save as)
Ps. The original 'mostly higher quality' photographs' are normally retained and copies are available 'for free' by email attachment, upon request. Ed.
Also, please contact Jeff Davies via email: jeffdavies@talktalk.net if you have any information, items of interest, including amusing stories or any photographs of interest. Photographs can be sent via Email to Jeff for processing into the scrapbook page of this website. They will then be returned safely after being scanned and copied.
Web Officer
Jeff Davies
© Copyright of http://www.narposwansea.co.uk
© 2003-
All rights reserved.