Committee Meeting - The next one will be held on Monday 24th April 2017 @ Cocket Police Station. Please contact any Committee Member or our Secretary Phil Taylor on Tel: 01792 842378 or email narposwansea@yahoo.co.uk if you want any issue raised.
New Members - Welcome to – Steve Daniels, Tony Davies, Emma Hughes, Gary Thomas- Bob Whomes -Russ Paul and Suzanne Hughes.

Ill Health - Updated 5th April - Faye Ashman says that Dick is making good progress and is in good spirits. He is able to see all these bulletins via face book. He is at Ward 2 in Bridgend Hospital and is receiving visitors. the preferred time for visiting is during the afternoon.

David William Jones known as Will, retired P.S.1085 is not very well having kidney dialysis and is housebound apart from hospital visits.

Just to let everyone know my dad Ieuan John (Pc 2044) is currently in Singleton having treatment for a Lung problem. We are hoping he will be fighting fit soon. Jayne Thomas.

Our best wishes to Dilys Beynon - Grey Phillips- Peter Tovey - John Knight- Denis Greenall and Dick Ashman.

If you know of a member's special birthday, anniversary or admittance to Hospital, please inform Bryon Tucker (Welfare Officer) We rely on all of you for updates. Thank you.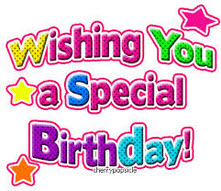 Congratulations to the following who are celebrating Special Birthdays in coming months:
Phil Davies-John Williams - Irene Roberts - Brenda Rees - Diane Arnall - Diane Davoren - Linda Gills- Diane Knight - Laurence Jones-Cheryl Allsopp - Jeanette Hamilton- Susan Rowe- Phil Rees - Brian Davies - Sarah Walters - Ruth Price - David Thomas -Zona Jones - Ian Davies and to Barry and Jan Huxtable on their Golden Wedding – Belated greetings to Brian and Pat Baynham on their Diamond Wedding in September 2016.
Bereavements - Condolences condolences to families of John Rosser MBE - Barbara Crocker - Norman Hathaway - Non members Idris Keefe - Derek Shadrach - Roy Blackmore (Ex Warrant officer) - Elli Norbeck granddaughter of members John and Anne Smith.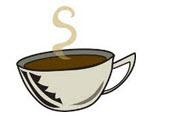 FREE COFFEE - Our monthly coffee mornings continue to attract more members and as a result the time has been extended to from 10.30am to 12noon. They are normally held on the 3rd Friday of each calendar month, the next dates are 17th March, 21st April and 19th May 2017. Just turn up at the Tapestri Café/ Bar (old CPS) in Alexandra Road on those dates - we are footing the bill. - You do not need to book just enjoy your coffee/ tea and biscuits and have a chat. We will send Email and Facebook reminders.
Remember - You don't even need to be a member of Swansea Narpo!!!
AGM/ Afternoon Tea
The 2017 AGM will be held on Tuesday 11th April 2017 at Sketty Hall. Tea/ Coffee will be provided on arrival at 1.45pm - and the AGM will commence at 2.00pm. finishing about 2.30pm when we will be provided with our Afternoon Tea. At 3.30pm we will be entertained by professional Story Teller "Debra John" who in costume will describe the life of Amy Dillwyn of Hendrefoilan House, a Novelist, Businesswoman and Social Benefactor.
The Afternoon Tea is free to members/partners and £11.95 to guests who are welcome and can pay on the day cash or cheque to be handed to Gerry Coad (cheques to be made out to NARPO Swansea Branch). We need to advise the catering staff as to the numbers attending so phone Gerry Coad on Tel: 01792- 202538 or email gerard.coad@btinternet.com) by Friday 7th April 2017 . The Xmas Dinner at this venue went smoothly thanks to your cooperation in the notifications of attendance etc. (Note for your diary- we have booked the 2017 Xmas Dinner for Friday 15th December 2017) The AGM is also an opportunity for any interested member to join our Committee!
Phil Taylor (Sec)
Flint House. You may recall some time back that attendance at this establishment was no longer free to Narpo members and that after some subsidising there would be a charge of £80 per day. The South Wales Force Benevolent Fund for an experimental period has decided to supplement this by £35 therefore reducing the cost to £45 per day and travelling costs will also be met. Unfortunately there is no facility for partners to stay. Applications should be made through the South Wales Police Federation Office by phoning Kay Bennett at 01656 869900 who can advise you further on the Application Process
Narpo Travel and Health Insurance - The function of the admin and processing has now been taken over by AXA and any enquiries or requests involving payments or cancellations should be directed to: Harry McGimpsey tel 02891882814 or email harry.mcgimpsey@healthinsurancegroup.co.uk.

Swansea Narpo Golf Day - Many of us will remember Dai Rees, famous post war Welsh and British Golfer - well not to be accused of name dropping our very own Committee Member Dai Rees and Branch member Warren Williams have organised a Golf Day at Clyne Golf Club on Friday 26th May 2017 The event will be an 18 hole Stableford Competition with tee-times having been reserved from 0945hrs.
The advantage of Clyne is that players can tee-off at both the 1st. and 10th. Tees. We will also have use of 5 buggies. The day includes coffee and bacon roll on arrival, followed by 18 holes of golf on a championship course, a two course meal after the round followed by a short prize giving which will include the presentation of the old Swansea Police Golf Club "Joe Trigg" Trophy.
Members with current club handicaps and lapsed handicaps are welcome as the entry will be split accordingly with prizes for both groups and lady golfers are welcome. The total cost for the day is £30 per person but the event is subsidised including the purchase of prizes, so depending on the number of entries we hope to make a refund of £5 to £10 per person on the day. Those members who do not wish to play golf are welcome to attend the social event / meal after the round at a cost of £10 for the 2 course meal.
This is a great opportunity to meet up with some former colleagues, catch up in a friendly social environment, and with your support we are sure it will be a successful day hopefully to be repeated annually. It is vital that we know the numbers attending- many have already been contacted and expressed interest so if you wish to participate please phone Dave Rees at 07521 293843 or email daviderees129@gmail.com

Disability and long term health conditions.
The National Association of Retired Police Officers (NARPO) aims to support all of our members as fully as possible.
We would like to build a clearer picture of the needs of our members in relation to disability and long term health conditions.
To create greater support for our disabled members and their families NARPO has created a partnership with Disability Rights UK (DR UK), whereby all NARPO branches are now organisational members of DR UK.

As part of our Partnership with Disability Rights UK they have designed a survey for our members to complete in an effort to collate information in relation to disability issues within our membership. Please encourage all members to complete the survey using this link.

The survey will also be included in the next edition of NARPO News so that we can capture as many responses as possible from those who do not have access to or use of a computer.

Regards

Steve Edwards
Chief Executive Officer
01924 331 251
www.narpo.org
ALSO
Later Life Ambitions Campaign Please circulate the below survey to all members which is part of our Later Life Ambitions Campaign as we seek views on members in relation to what they think the forthcoming budget should prioritise.
The survey can be accessed at right here:
************