Ill Health - Get well soon please to John Davoren and Norman "Ianto" Evans who are both in hospital at present - 26th September. Also, to Selwyn Davies and Phillip Evans.
If you know of a member's special birthday, anniversary or admittance to Hospital, please inform Bryon Tucker (Welfare Officer) We rely on all of you for updates. Thank you.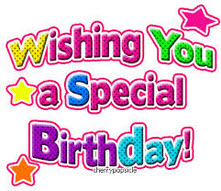 Congratulations Congratulations to the following who celebrate special Birthdays between October and December – Lesley Davies - David Walters – Susan Davies – Jeff Davies - John Hovestadt – John Price – Jennifer Powell – Fiona Jones - Patricia Baynham – Mary O'Connor- Linda Hubschmid – John Lewis - Ian George – Tony Gill – Bette Edwards.
Also to John and Hilary Williams, John and Margaret Hovestadt and Willand and Eryl Jones on their Golden Weddings and lastly to John and Joan Hunt on their Diamond Wedding.

New Members - David Burch, Nigel Orrells, Clare Williams, Gerwyn Brooks, Nigel Doxsey, Mark Davies and Mike Grey Phillips.

Bereavements - Condolences to the families of Fred Grace, Alan Davies.
Website/Newsletters by Email - our rolling programme on this is progressing well but it is vital that we have your correct email addresses. If you are not yet receiving your copy of the news letter by Email only and you wish to change to that method, then send Phil Taylor an Email to narposwansea@yahoo.co.uk and he will arrange it. This saves us postage costs and gives you a much better presentation in colour etc.

Our rolling programme continues its onward march and we appreciate your cooperation. The Branch funds are now benefitting as a result. All e mails are sent via BCC (Blind copy) so that members e-mail details will not be shown on any one else's e-mail, thus protecting their privacy. If you are receiving the Newsletter by Email and by post could you please contact Phil Taylor to let him know that you are content to receive the e mail copy only?

Narpo News – as usual this is packed with a variety of informative articles, advice and special offers - Keep your eyes out for the next edition and order your 2017 Narpo Diaries- We appreciate that the magazine has a lot of information to digest at one reading –so do not discard it –put in to one side and refer to it over the next week or so.



Remember, for up to date news between Newsletters just log in to our website at www.narposwansea.co.uk or/and for those of you on Facebook, we also have our very own Facebook page. If you are not already a member and wish to join, please send a request. It's a closed group and we have the following ground rules:
The page is open for all to view but Membership is restricted to retired and serving officers, and support staff, their relatives, close friends, and any member of the greater Police family. It aims to keep us all in touch with each other and to share news, views and events. Please keep it light-hearted. Any unsuitable comments/derogatory/character assassinations etc will be deleted.
Becoming a member - Friends can only add new members with Admin approval. We have already had several requests from people wishing to become members who have been unable to justify their connection to the Police family, and they have been rejected. Also, please, no business advertising is allowed; there are already opportunities on our website to advertise for a small cost, on an annual basis which includes an entry in our quarterly newsletter.
If you are a member please do not hesitate to post any news, events or anecdotes that you would like to share with ex colleagues. We also welcome photographs for this Facebook page and our website, helping to keep everything fresh and interesting. Thank you all for your support and submitions to date. It's very much appreciated.
Stunning Brand New 2016 Holiday Home Available for Private Rental at Haven Devon Cliffs Holiday Park, Exmouth, Devon, EX8 5BT. 15% discount for Police /NARPO members. Click here for further details.
2nd June 2016.
Help Required - For the website to continue to be a success and to continue to 'look fresh'.
We are confident that there must be many photographs and interesting / amusing anecdotes from your time in 'the job' that could be shared with others. Also, if you've embarked on an interesting hobby, enjoyed a new career or have advice for those about to leave the service - why not share your experience?
PLEASE email your photos and articles to any committee member together with any suggestions you have for improving the website. Our email addresses can be found here.
Police Stations - We now have a new page solely for Police Stations. Please do feel free to send us photographs, especially of those buildings that no longer stand, for example, Gowerton Station. You can access the new page here and from the Scrapbook menu on the Home page of this website.
20th Sept.