Hi Phil,
I am a member of West Kent NARPO, and with a bit of research I found your details on line.
My dad, PC 298 William John Thomas, is far right back row, also known as 'Sailor Bill'. I think this picture may have been circulated before by Wayne Browning? I followed in my dad's footsteps and joined Kent Police in 1981, retiring in July 2011. Just wondered if the photo might of interest for your records, library, sharing or whatever.
My Dad served in Port Talbot, then Taibach. From there he went To Taffs Wells, and late 50's he moved to Pyle Cross, that's when I first appeared on the scene. Following this period we moved up to Cwmavon Police Station, so he was stationed there, and at Port Talbot until his retirement in 1976.
At Cwmavon and up the valleys, he was serving with Ivor Crompton, Stan Jones, Harry Weeks, John Williams, real legends.
"This course started 16th July 1951. I am on the left in second row Next to me is Alan Glyn Jones, next is John Alan from Dyfed Powys. On the right second row, I think his second name I think was Duggan. Back left could be John Coulson, Third from the left back row Bill Sears Swansea, next to him a chap from North Wales, then Sailor Thomas, both he and another boy named Mainwaring were posted to Port Talbot from the course, I went to Briton Ferry".
I was in touch with the Heritage Centre, prior to COVID, and I am looking forward to visiting there when its back open, as i intend handing this book over to them, which my Dad received when he joined! Recipient of the book PC 404 Jarrett, (ex marine)
Best regards,
Anthony Thomas
Also in the photo is Bill Sears a Swansea Borough man and was a member up until his death a short while ago. Bill is in the back row, third from right, easily recognised by his Swansea Borough helmet. Anthony's father retired in 1976, there will be a lot of members who would have served with some of these men. Also of interest is the mention of Wayne Browning, who is a retired sergeant who lives in Neath. I wonder where he originally got the photo from.
Phil Taylor

3rd July 2022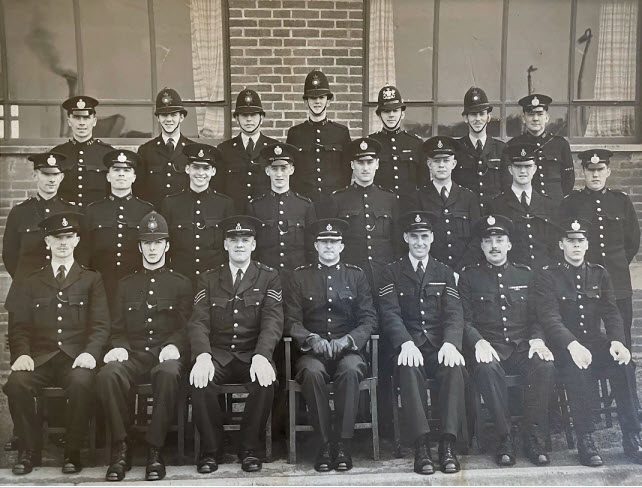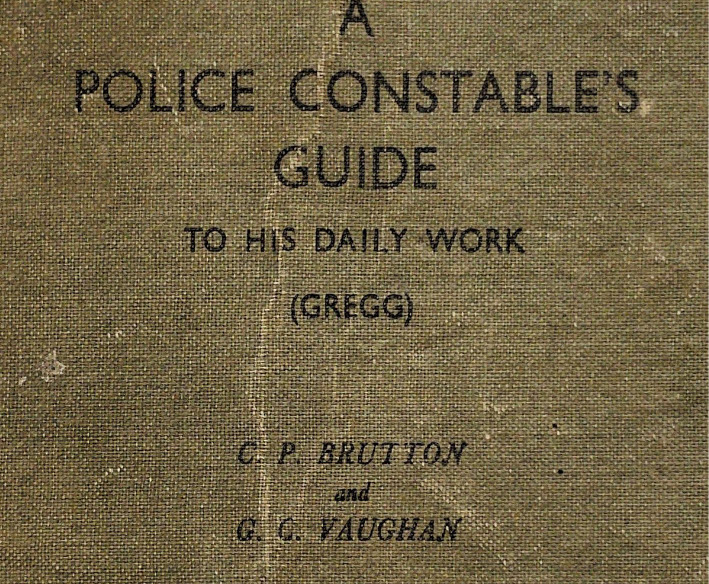 The Swansea Borough Police Reunion took place on Friday 20th May 2020
Note: The Narpo Reunion Programme, produced for and used at the recent Swansea Borough Police Reunion can be downloaded here. It has now been placed into the West Glamorgan Archives Service.
Update 28th May - View full Photo album here...
Below are just a few photos that were taken at the Reunion.
Hopefully there will be more to come from Jake the HQ photographer.

Phillip Taylor - Sec.
22nd May